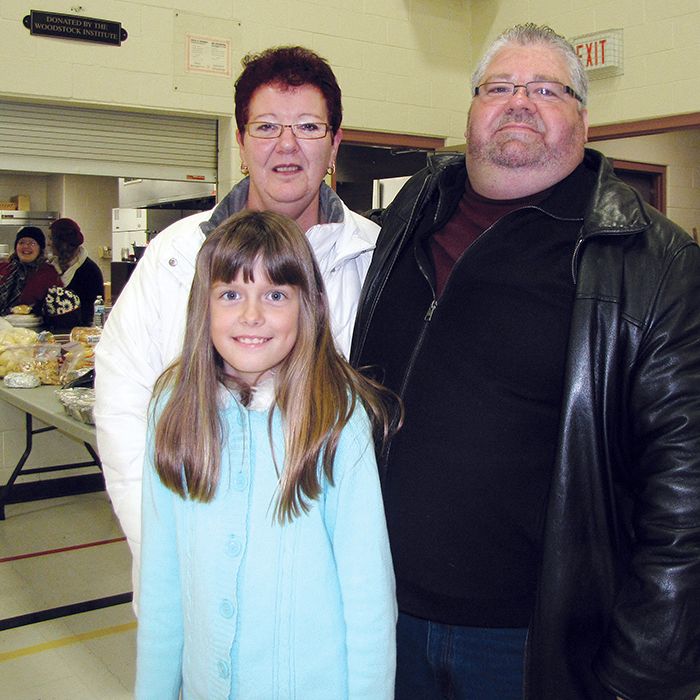 Brent and Tammy Ripley are overwhelmed by the response of their community.
Just days before hosting their annual Community Cares Christmas dinner at the WISH Centre on Sunday, thieves broke into their home in Chatham.
Among other things, they stole money the couple raised to feed more than 600 people during the Sunday dinner.
While planning for and feeding a few hundred people is a daunting task under any circumstance, the pressure for Sunday's meal had the potential to be overwhelming. But instead, it was the support shown for the event that was overpowering for the couple.
"The outpouring has been phenomenal," said Brent Ripley. "It has a turned a negative into a positive, and this community is just a fabulous place to live in. People should really appreciate where we live because there are so many generous people who live in this area and they just want to help."
Affinity Distinctive Jewellery 1 from Chatham Voice on Vimeo.
In the days following the break-in, he said people stepped up with donations, "from single mothers giving $20 bills," to business owners writing cheques and the congregation of the Evangel Church on Sandys Street offering to pick up the tab for the turkeys.
"I have had businesses come forward to make sure the soup kitchens are well taken care of in January," said Ripley, adding that what wasn't used during the dinner went to the soup kitchens and the WISH Centre.
Tammy estimated that more than 100 volunteers helped during the day, which started at about 10:30 a.m. with people setting up the tables and decorating the centre for the festive event.
"I'm blessed with the community," said Tammy. "They have helped emotionally and physically. They helped my heart; they put the faith back in me."
Sunday's event was the seventh dinner the owners of Betty Brite Dry Cleaners have organized.
It has been inspired in part by Tammy's late father, who worked at a soup kitchen.
Some sentimental items that belonged to him were stolen in the break-in.
"The people are on my side and they're not here because of what happened," said Tammy of the support for the event. "They're here because this is what I do."
Nancy Hillman and her husband, Bob, were among the volunteers who were still helping at end of the evening.
"We love it. We always have fun and it's a way of giving back," said Nancy.
While final numbers were not available, 150 dinners were delivered to "shut-ins" and Tammy Ripley estimated that more than 500 people turned out for the dinner at the WISH Centre.