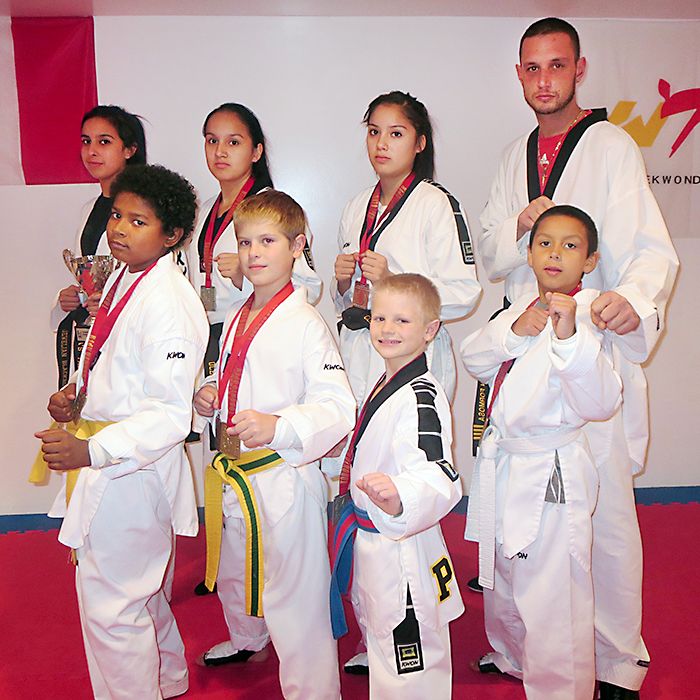 Local young martial artists fared well at a recent open tournament in Toronto, with seven from Cobra's Taekwondo Training Centre in Chatham reaching the podium.
Qaid Shadd-Robinson, 11, took gold in his category in his first ever competition.
Trenton Blackbird, 9, also won gold in his category, and was a first-time competitor as well.
Keegan Kovar, 8, picked up silver in his division.
Brandon Benoit, 10, son gold, as did Jewelian Blackbird, 14.
Katlyn Doxtator, 16, snagged bronze, while Oceana Doxtator, 16, took silver.
Comments
comments