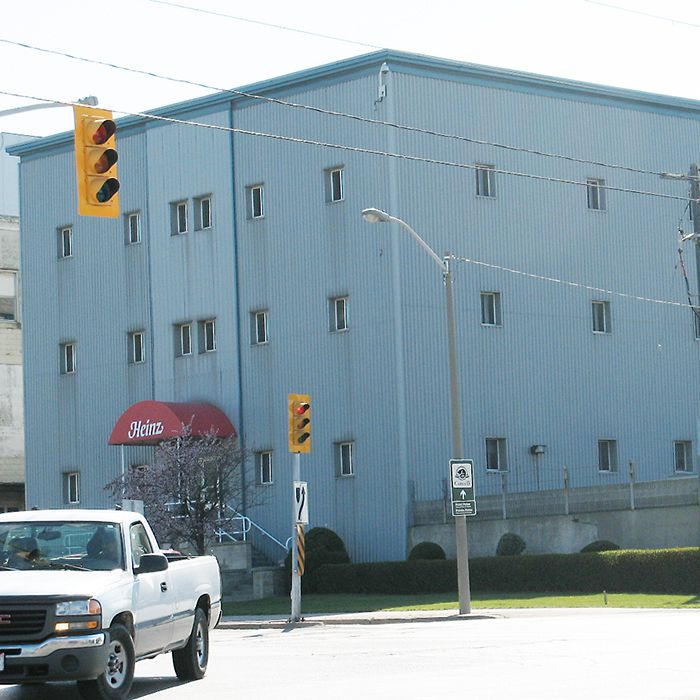 The closure of the Heinz plant in Leamington has shaken the foundation of agriculture in southwestern Ontario.
Agricultural economist and Dresden-area farmer Philip Shaw said the tomato industry is an important benchmark that has supported the price of land in Chatham-Kent and Essex County.
"Grain and everything else was traditionally low," said Shaw, who does not grow tomatoes. "So the equity in land was used by many people, whether you grew tomatoes or not. It provided an opportunity to do so much more and also put more wealth into the total agricultural economy."
Earlier this month, Heinz announced it will close its Leamington plant in mid-2014, putting more than 700 people out of work.
Approximately 40% of the 7,000 acres of tomatoes planted in Chatham-Kent is contracted to Heinz.
The value to the Heinz growers is estimated at more than $20 million.
"This is just a hard thing that hit the southwestern agricultural economy and it did yank at the economic foundation that is very important for all of us," said Shaw. "That probably affected my equity at the end of the day greatly."
Dick Brown, a farmland appraiser near Ridgetown, noted that it is still too early to say how the closure will affect prices in the area.
"I've talked to other people in the industry, both lenders and realtors, and they're saying it's very hard to tell because, surprisingly, demand for farmland had been staying stable despite the lower corn prices this fall."
With the combination of various factors, including higher grain prices, low interest rates and non-farm investors, farmland prices for certain properties have been soaring over the past few years.
Brown noted there was an unprecedented increase of about 25% this past year.
"Right now you've got kind of a double-whammy with the corn prices way down, and then pulling out the tomatoes," said Brown. "So that's why everybody thinks it's going to be a big impact, and it could end up being that way but it's way too much too soon to put any kind of number on it."
In addition to land prices, questions are also being raised about the future of tomato production in Dresden at the plant owned by ConAgra Foods.
Phil Richards, who has grown tomatoes for about 50 years in Dresden, is feeling confident, especially about the whole-pack side of the business.
According to Richards, the cost of importing whole tomatoes in cans from California is prohibitive, up to six times the cost of bringing tomato paste into Canada.
"Personally, I feel as safe as I have for five years at Dresden," said Richards.
The former chairman of the Ontario Processing Vegetable Growers board, said it's too soon to say if any other processors will pick up any of the Heinz business.
In the meantime, the move is going to be tough on the 46 farmers who were contracted to grow for the Leamington plant.
"Tomatoes are kind of unique in that you have a line of equipment that's dedicated to them and that has a fairly small value when you go into the market," said Richards. "Especially when you've got 40 growers that might be selling their machinery at the same time. It's quite a loss from a net worth standpoint. On the individuals, it will definitely have an effect on their operation and exactly where they go from here."
Philip Shaw agrees, noting it will be difficult for the farmers who were expecting more notice.
"They were making these business decisions in an environment that they thought two years might be the Armageddon, not two minutes…and so here we are," said Shaw.
Citing that it was in an "over-capacity" situation, Heinz is also closing its manufacturing plants in South Carolina and Idaho, which will eliminate more than 600 jobs in the U.S.
Comments
comments