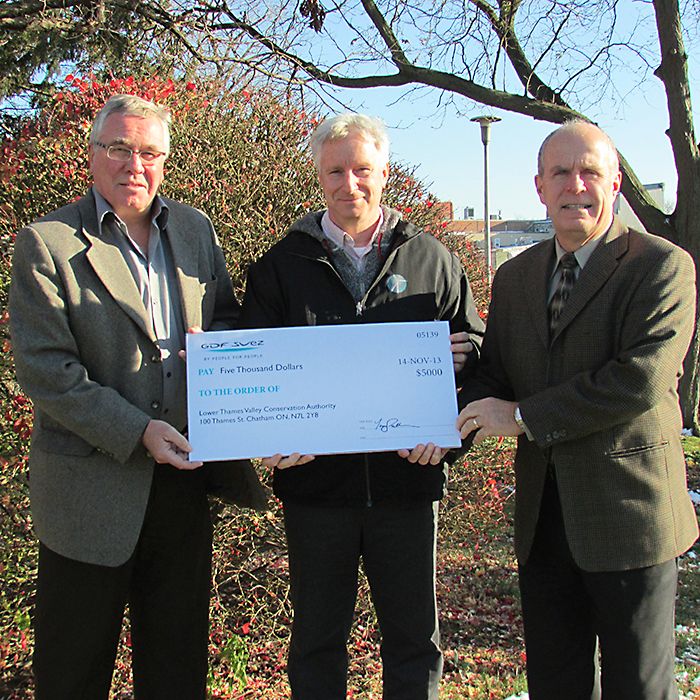 The Greening Partnership of the Lower Thames Valley Conservation Authority received a $5,000 boost from GDF Suez Canada to plant white cedar trees for windbreaks across Chatham-Kent.
Accepting the cheque, left, is Tom Beaton, Chatham-Kent manager of parks, cemeteries and horticulture; and right, Don Pearson, general manager of the LTVCA. Presenting the cheque is GDF Suez manager of business development Tim Sullivan, centre.
The funds will help plant more than 10,000 cedars across the municipality.
Comments
comments