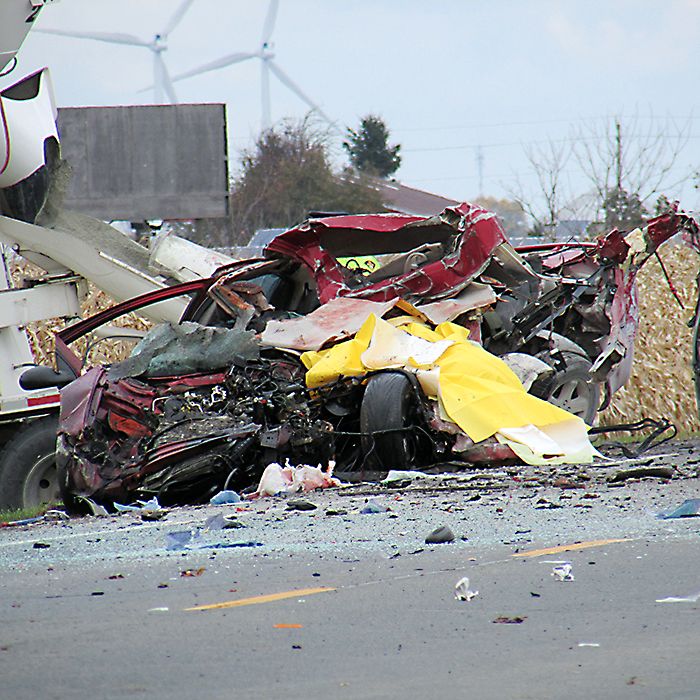 Police have released the name of the man killed in a Wednesday morning crash on Highway 40 between Chatham and Wallaceburg.
The crash, which occurred just before 10 a.m., took place several hundred metres north of Dover Centre Line and involving a cement truck and car, claimed the life of Jeffrey Rublik, 44, from Wallaceburg.
OPP Const. Janine Belanger the truck driver, Ian Tessier, 37, of Lakeshore was taken to hospital with minor injuries and released.
Belanger said the cement truck was northbound and the car southbound.
The investigation is continuing, but charges are not anticipated.
Comments
comments