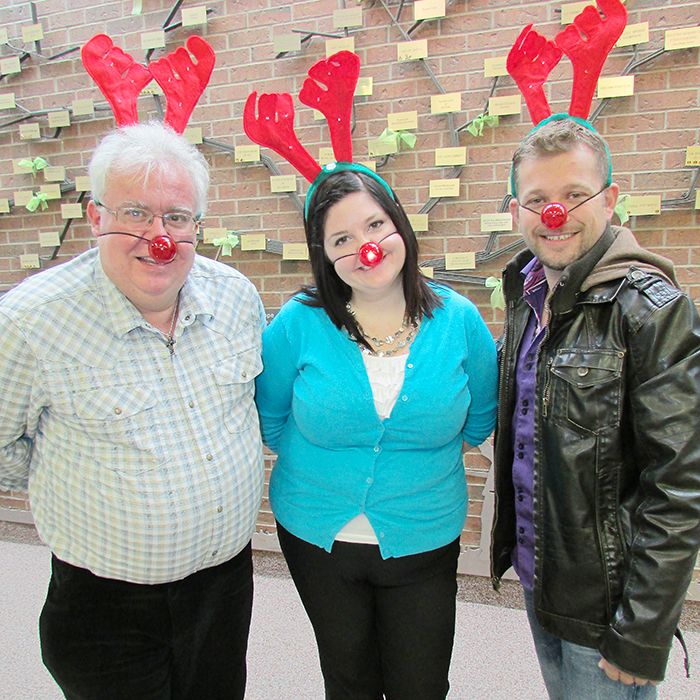 If Santa needs extra reindeer this season, he will find plenty at Kingston Park in Chatham on Dec. 1 for the first ever Reindeer Run.
Organized by Ben Labadie of Realty Connects Inc., the Reindeer Run is the second run in the Super Kid Run series promoting a fun and healthy lifestyle of kids of all abilities.
Open to 250 kids, each runner will receive antlers and a flashing red nose to wear during the 1K, 2K or 3K run. Music, entertainment and food round out this family fun event.
"This event includes everybody and we encourage parents to run with their kids," Labadie said. "Usually, just the parents run and the kids cheer them on, but this is an opportunity to get together as a family and do something fun and active."
Proceeds from the Reindeer Run will benefit the Children's Treatment Centre Foundation of Chatham-Kent's Kids Can't Wait urgent needs campaign.
"The partnership between the Super Kid Run and the Children's Treatment Centre Foundation was a natural fit," according to communications and fundraising co-ordinator Candice Jeffrey. "We see our kids as everyday superheroes who can tackle anything. Including kids of all abilities into a fun run that promotes healthy living and supports the work we do for kids across the municipality is a win for all kids."
The cost per child is $25, or $40 for a family up to four. Registration is available during regular business hours at Up and Running, Realty Connects Inc., Competitive Edge and the Children's Treatment Centre Foundation of Chatham-Kent.
The inaugural Super Kid Run took place in October at Mud Creek and sold out within days.
The Children's Treatment Centre of Chatham-Kent focuses on the needs of children and youth from birth to 19 years of age with physical, developmental or communications needs. The Centre has served the community for more than 60 years, now offering physiotherapy, occupational therapy and speech therapy services, as well as many other programs at their Lark St. location and through the Best Start hubs and community locations across Chatham-Kent.