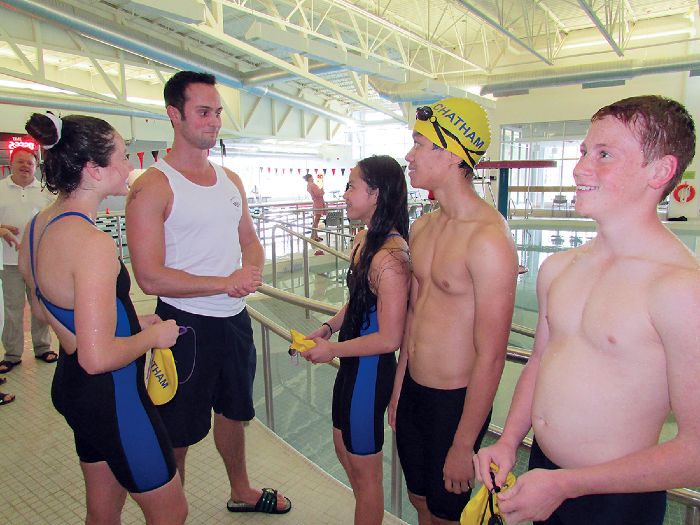 The Sharks were in the water this weekend hosting the Chatham Y Pool Sharks (CYPS) Invitational Swim Meet at the YMCA of Chatham-Kent.
About 134 swimmers from five different clubs took part in the meet, with many local swimmers able to shave some time off their personal bests. Locally, Chatham and Blenheim Blast swimmers took part in the meet.
CYPS Board vice-president Shannon Sasseville said she was pleased with the turnout at the meet.
"It's a growing meet, with better attendance this year," Sasseville said. "This is a great response to a meet in Chatham."
She added that many swimmers are looking for personal best times or are trying to qualify for provincial times for this year. Each year, team members have to renew provincial time qualifications or try again to meet the cut-off times.
For meet results, check out the Sharks website newsfeed.