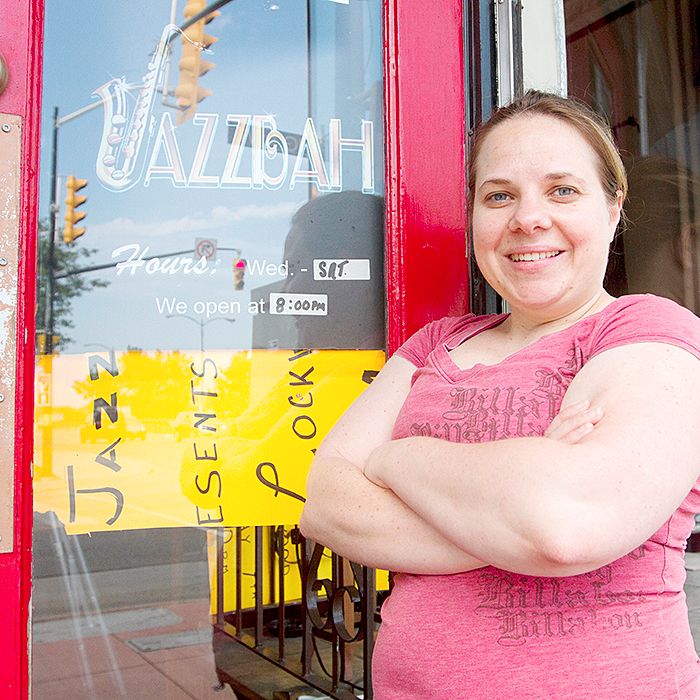 JX3 Media Productions owner Kristina Garant hopes to give a new meaning to the phrase "Dinner and a movie" on Nov. 10.
Together with her production team, Garant is hosting a charity dinner at Club Lentinas to raise money for the children's services program A.L.L. For Kids.
With doors opening at 3 p.m., ticket holders will be provided with dinner at 5 p.m., entertainment and a chance to be a part of movie history.
Capturing one of the last scenes – a dance recital – for JX3's production of "A Heart's Journey" at the banquet hall, Garant hopes the public will join her on the Sunday evening to help bring the film to a close while helping a worthy cause.
The A.L.L. program helps pay a portion or all of the cost of a number of funded leisure activities across Chatham-Kent for kids up to 15 years of age, including swimming lessons, soccer, dance lessons, Red Cross babysitting and more.
The charity was picked as a way to give back to the program when Garant's fellow production team member, writer and director Corrinne Wood, used the service for her children previously when she was unemployed.
Having no other way to pay for these activities otherwise, the program opens the door to opportunity for many family's children.
While the banquet hall holds up to 375 people, Garant said she has set a goal of 100.
However, she notes the more attendees they have means the more she will be able to hand to the A.L.L. For Kids program in the end.
"It would be nice if we could get that many and help more kids," said Garant.
The Chatham-Kent community has also showed its support with Club Lentinas allowing the crew to use the hall free of charge, similar to many other shooting locations across the municipality.
"A Heart's Journey" tells the story of a girl named Jessica who undergoes a life obstacle after the death of a close friend. Using dance, the main character learns a new side of herself.
"It just really shows Jess's development in dance to move on in life," said Garant. "I don't want to give too much of the movie away, so I'm trying to be vague."
Hoping post-production work will be complete by early next year, Garant is excited to show the public the final product.
Prices for the banquet are $35 for adults and $17.50 for children aged 10 and under.
To secure a ticket for the event, call Garant at 519-401-2382.
Comments
comments