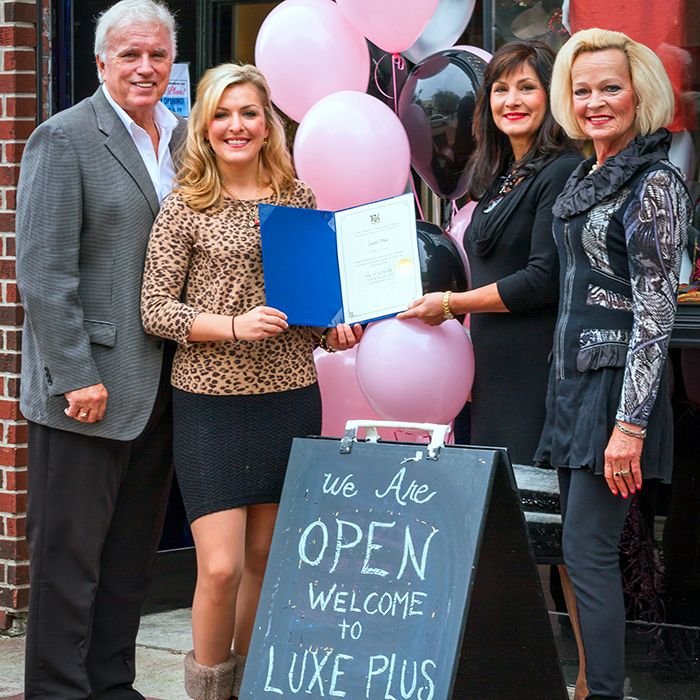 "Fashion is for everyone," says Sherry Molema owner of downtown Chatham's latest business, Luxe Plus, which opened last Thursday.
Molema, who along with her daughter Lindsay has operated the highly successful business Luxe Ladies Fashion Boutique, said opening her second King Street location is a response to customer demands.
"We had a selection of plus sizes at the fashion boutique, but the demand was growing" she said. "I walk past Glitters (restaurant) on a regular basis and it seemed like a perfect fit, so we moved in."
Molema said with a laugh that she has "no idea" where the size zero concept came from, but it doesn't reflect reality.
"We all have different body shapes and there is no reason someone who is taller or larger can't dress fashionably," she said. "We sell quality clothing and we offer tailoring so you know you're going to look good and when you look good you feel good."
Molema said she's a strong believer in downtown Chatham.
"There are so many exciting things happening here. There is an energy downtown that I don't think you find anywhere else," she said.  "The response from the other businesses has been great."
Comments
comments