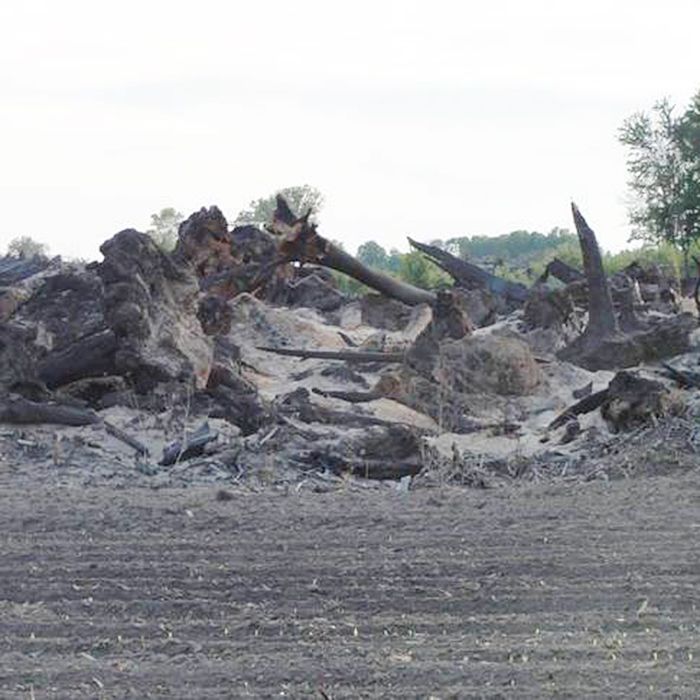 Chatham-Kent is moving forward with the development of a conservation policy and will be hiring a professional forester.
In a highly debated topic throughout the year, council approved the recommendations stemming from the early October committee of the whole meeting, including receiving a conservation by-law.
Before John Norton, director of legal services did a brief presentation, four young girls stood up beside the horseshoe of the council chambers, two with green tape over their mouths, all holding up a sign that read, "A Tree For Every Child."
Tom Beaton, manager of parks, cemeteries and horticulture, said staff is happy to keep moving forward with the plans, and they will be monitoring the tree-cutting situation.
"Our goal is to protect what we have," Beaton said. "A sustainability committee of experts will have their finger on the pulse of what is happening in the community… they will raise the red flag if needed."
Beaton said hiring a professional forester will help educate Chatham-Kent landowners.
"We will be implementing an outreach program and we hope to promote this effort," he said.
Wallaceburg Coun. Sheldon Parsons said he is concerned clear-cutting will take place before the conservation policy is created by April 1, 2014.
"My fear is we've created an open season from now and April 1," Parsons said.
South Kent Coun. Art Stirling said it is a small amount of property owners that are doing the clear cutting.
"The mass majority of property owners are good environmental stewards," he said.
A total of $70,000 was approved to go towards hiring a professional forester. The funds also include cost for promotions and an educational campaign.