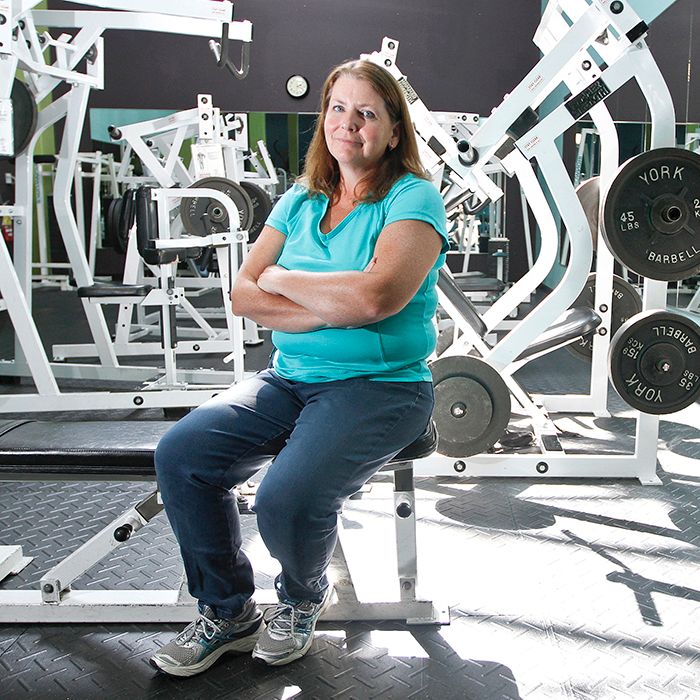 Beth Cummings said she never expected to take home the top prize at the last Lose To Win competition.
Now the 47 year old said she thinks she's ready to tackle the next one.
This year marks the fourth annual year the Performance Fitness & Training weight-loss program is running, and its popularity is not showing any signs of slowing down.
Together, Cummings and her sister signed up with the intention to not only lose weight, but also become more physically fit.
"I made a personal commitment to exercise every day, even when I was out of town on business," said Cummings with a laugh.
"I said if I was going to do this, I was going to do it for 10 weeks and that's what I did," she added.
Losing 22 pounds and winning a cruise as part of her prize, Cummings said the program got her focused on fitness again, which she maintains to this day.
Not only do the people who signed up for the program benefit, but all the proceeds go towards the Foundation of Chatham-Kent Health Alliance.
In the past three years, more than $34,000 was raised with pledges helping to purchase any urgent capital equipment needs. Such needs have included computers, electronics and room furnishings.
One of the decisions Performance Fitness & Training co-owner Matt Stirling and his team made was to extend the competition from 10 to 16 weeks, running from Oct. 21 to Jan. 31.
While the program focuses on weight loss, Stirling said anyone can join and everyone has something to gain from the experience.
"It allows people to be really accountable because they're going to be in teams this year. That's good for the camaraderie and support," said Stirling.
Included in the $120 entry fee is a 16-week membership, more than 20 free fitness classes, group training sessions, access to a personal team coach and more.
Every four weeks, the teams can expect a change in their circuit.
"We're going to create a very comfortable environment for people, educate them so they know what they're doing and ultimately ensure that they do get results that are built to last," said Stirling.
The winner of the Lose To Win event, who will receive $4,000 in prizes, including $1,000 cash, is not determined just based on just how much weight is lost, but how many points he or she gathers during the duration of the event.
"You get points for coming to the gym, raising money, your body fat and weight loss results, and more points for coming to classes," said Stirling.
A nutritional seminar will be held with nutritional wellness councillor with Nubbia Quezada and in addition, a first ever "Live Well" conference free to the public.
With the support of the Chatham-Kent Family Health Team, professionals in the medical field will be provided to teach seminars on subjects such as nutrition, stress management, osteoporosis and more.
"I want people to walk away learning so much that they can apply to themselves so they can hopefully express fitness in their every day lives in such a way that they feel good about it," said Stirling.
For more information or sign up for the Lose To Win event, visit Performance Fitness & Training at 770 Richmond St. or call 519-436-1530 by the Oct. 18 deadline.