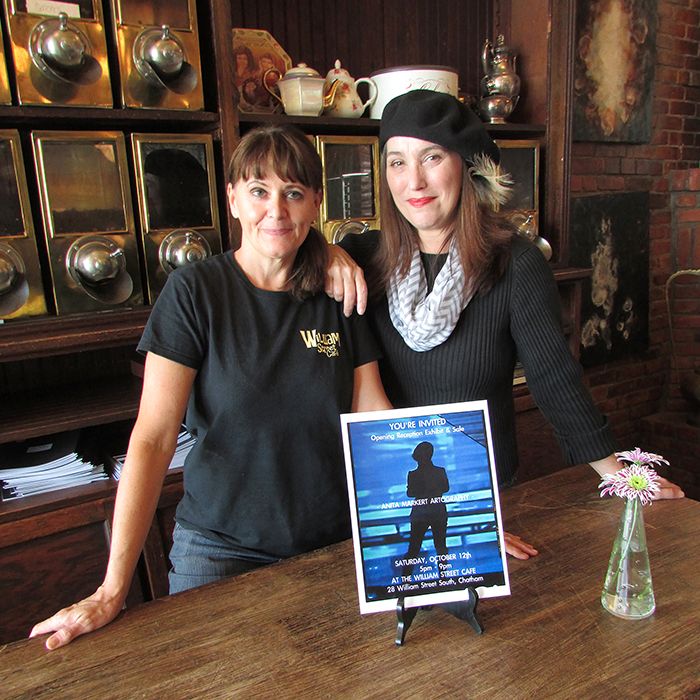 Local photographer and Chatham Voice contributor Anita Markert will showcase selections of her work at the William Street Cafe for most of October.
The opening reception of Anita Markert Artography takes place Oct. 12 from 5 p.m. to 9 p.m., where Markert will be on hand to discuss her work with the public.
The photographer said the content is all about Chatham-Kent.
"It's all local; that's the one common denominator," she said. "I notice things more since I moved back."
Markert, who spent most of her adult life living and working in Toronto, moved home two years ago and saw the little things in life.
William Street Cafe owner Susan Jeffrey said Markert's work goes even further.
"Anita sees things through different eyes," Jeffrey said. "I hear people looking at Anita's work and they say, 'Where is this?' And it's right here in Chatham."
Jeffrey thinks Markert's work should help the rest of us realize there is so much beauty laying right before our eyes in Chatham-Kent.
"We need to take a minute and look at things. When we head to work, we tend to get into a 'travel tunnel,'" she said.
Markert said picking out the highlights just comes natural to her . . . now.
"Coming back, I looked at things I remembered as a kid. This is really a pretty town," she said.
As for what will be on display at  the cafe, Markert said she's "going to load the joint down.
"I like to offer a cross section of stuff ," she said. "It will be a real blend, about 40 pieces of varying sizes."
Putting the display on at the William Street Cafe just made sense for Market and Jeffrey.
"I like the vibe here; I like the openness of this space," Markert said, while gazing at the main area of the cafe – bare brick walls lit by floor-to-ceiling windows. "This will be a great opportunity to have access to the whole space."
Jeffrey has long been a supporter of the arts in Chatham, hosting artists' work since she opened 14 years ago.
"It's mutually beneficial," she said. "It's nice for our customers to have something different to look at, plus I don't think there's enough exposure for visual artists and musicians in Chatham-Kent. It's tough to break through."
She also thinks showcasing local culture is an excellent way to attract new citizens and business to Chatham.
"If people come from out of town and think about opening a shop, what they will look at is if this is a thriving community – arts, culture and entertainment," Jeffrey said. "Infrastructure is important, but they don't come in and say, 'Wow, look at that culvert.'"
Markert's work will be on display throughout the cafe until the end of October. After that, Jeffrey has plans to continue to show her friend's photographs along one wall.