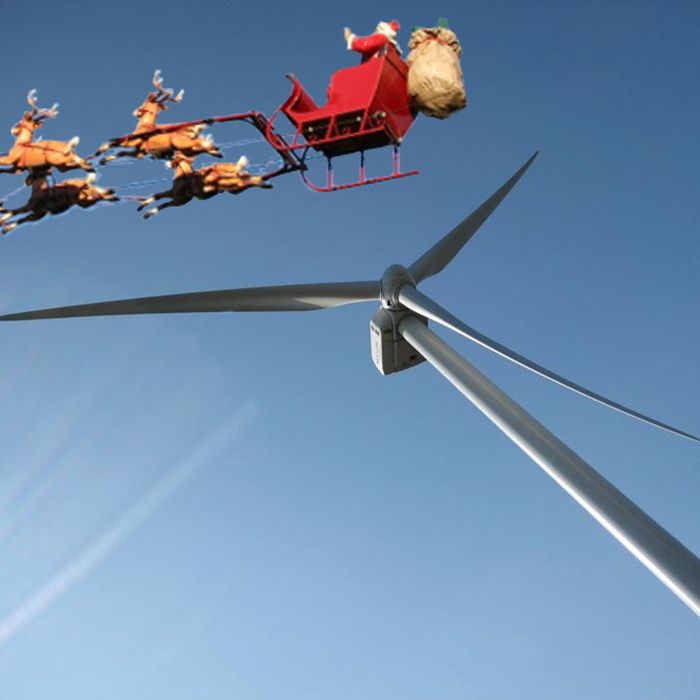 When the Downtown Chatham BIA secured a full sponsorship for its Santa Claus Parade, the news was greeted by most as positive.
The commitment of  $18,000, by GDFSuez is an incredible act of generosity.
The fact that the wind turbine projects are controversial is a side issue, which shouldn't reflect on the donation. But it did.
Shortly after the announcement, anonymous commenters on local media sites began bashing GDFSuez and the BIA for accepting the donation. Boycotts and threats of protests followed until the comments were eventually shut down.
While we defend the right of anyone to disagree, we expect those who disagree to have the courage to use their name.
That's why Voice letters to the editor and online comments require identification. We won't use anonymous comments regardless of how they can inflate web page views.
There are times when anonymous sources are used in journalism, such as whistle blowers or victims of crime who need their stories told.
This isn't the case here. We stand behind what we say and we expect you to as well. Anonymity is the last refuge of cowards.
We vote yes
Local online voting for next year's municipal election is a progressive move that should be greeted with applause.
Instead, what we're hearing is the sound of one hand clapping, judging by the lack of interest being shown publicly.
We need something to push the voter turnout past the moribund 39.9% of 2010. When the largest vote getter (Mayor Hope) garners only 16% of the eligible vote, it's difficult to believe elected officials have been given clear direction.
Complaints about municipal government should add up to increased turnout. As long as we have a system where people are free NOT to vote, we will continue to see people with time to complain but without time to vote.  It's just too bad there are so many of them.
It was actually surprising that council even approved the measure since it appears some councilors thought online voting is new, untested and would result in widespread scandal. Never fear, we won't be cutting edge.  Markham has had online voting for a decade and Peterborough (among others) has had it since 2006.
Neither community has elected a slate of Oompa Loompas.