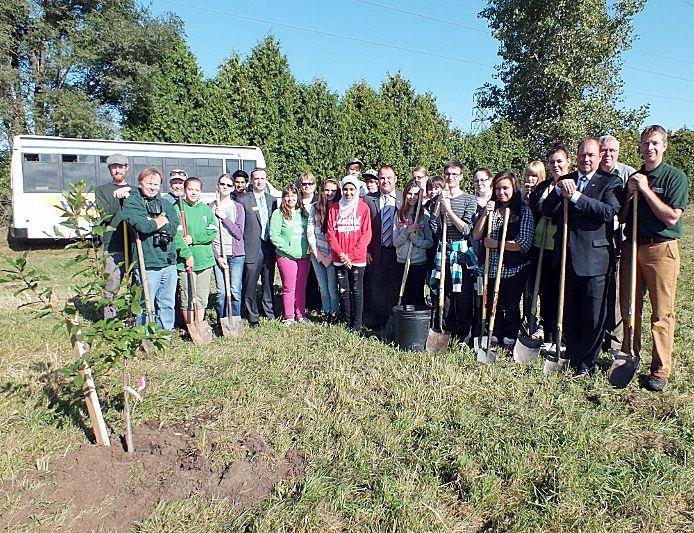 A local greening partnership initiative kicked off this week, as 11 sites in Chatham-Kent will benefit from the planting of Carolinian species of trees.
Supporters included TD Friends of the Environment and Tree Canada Green Streets, the municipality, Maple City Billiards, Wheatley BIA, Wallaceburg BIA, the MTO, CKSS, and the Lower Thames Valley Conservation Authority.
Originally, eight C-K communities were targeted for plantings, but support led to plantings in Chatham, Wallaceburg, Blenheim, Tilbury, Valetta, Merlin, Guilds, Mitchell's Bay, Rondeau Bay Estates, Highgate and Ridgetown.
Volunteer students from CKSS who are part of the environmental club will help LTVCA staff planting the trees.