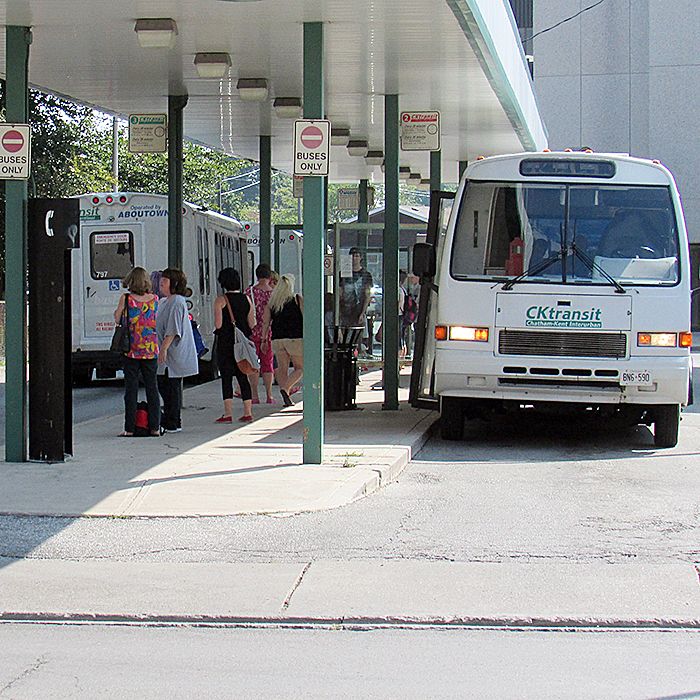 The buses are still running in Chatham-Kent, but the company that handles Chatham Transit has gone into receivership.
A London court appointed a receiver for Aboutown Tuesday. According to previously published reports, the firm, its owner and several other companies are under suit from the Business Development Bank of Canada (BDC) for money the BDC claims it is owed. The dollar value on the suit is $1.6 million.
Thomas Kelly, Chatham-Kent's general manager of infrastructure and engineering services, said the suit targets Aboutown properties.
"I talked to the company president. The receivership is all about the properties and not operations," Kelly said. "He (owner James Donnelly) assured me operations will continue in Chatham-Kent."
Of the property listed in the suit, Aboutown's yard on Grand Avenue in Chatham is on the list. It's where the buses are housed and maintenance is conducted, Kelly said.
Aboutown has the municipal transit contract until the end of the year. Kelly said Chatham-Kent staff are working on the tender process for the next contract for inter-urban, conventional Chatham transit, and accessibility transit for Chatham and Wallaceburg.
"We just need to get through the next three months," he said. "We have a contract with them and they're fulfilling that. They are continuing operations as planned."
In the meantime, Kelly was busy Tuesday fielding calls from the media and the public.
"I have had lots of residents calling too," he said. "They have doctors' appointments and such and want to make sure they can get there."
Kelly is encouraged that service will continue unabated. He said the lawsuit is in its preliminary stages. Still, he said municipal staff are working on contingency plans.
Comments
comments