There was no shortage of glitter and pizazz at this year's Fashion and The City event.
Thursday night kicked off with a fashion show featuring the best styles from downtown Chatham businesses.
More than 1,000 people flocked to the St. Clair College Capitol Theatre early to grab a seat and see the fashion-packed show.
With the venue full to capacity, dozens of models of all ages showed off a range of clothing ensembles to the crowd.
Highlights included bridal wear, dancewear, and even kids' wear.
For those who weren't able to secure a spot at the 6 p.m. show, such as Barb Duqette and Helen Marentette, there was just as much happening outside the theatre as there was inside.
"We couldn't get in," said Duquette.
Travelling from Windsor, the duo said next year they plan to arrive earlier.
However, that didn't dampen their spirits.
"It was a very nice evening," said Duquette.
"I was very impressed," Marentette added.
Dozens of local merchants and businesses took part in the celebration of fashion, lighting up the downtown core with music and various sidewalk installations.
Despite chilly weather, large lineups to hot shops such as Sonya Roe Jewellers and Luxe Ladies Fashion Boutique could be found as shoppers anxiously waited to see what deals could be found inside.
Aside from special prices and the opportunity to enter draws, many shops gave away special gifts such as free earrings, swag bags and tastes of sweet treats to name a few.
However, it wasn't just fashion stores that were busy – restaurants like Glitters Fun Eatery fed a crowded house of hungry patrons.
Debbie Austin and Kelly Klinard, who dined at Mamma Maria's Ristorante, said despite the hustle and bustle, their dining experience didn't suffer in any way.
"The service was great and everything was wonderful," said Austin.
As the crowd wound down around 10 p.m., cleanup began for the likes of Rene Borrowman of Morgan's House of Fashion.
While losing her voice, Borrowman was pleased with how the night unfolded.
"I think it was a fantastic night," she said. "I think everyone was swamped."
With the event wrapped up for another year, owner Sherry and daughter Lindsay Molema of Luxe Ladies Fashion Boutique said they expect the business of the night to continue.
"A lot of customers can't come in to try stuff the night of because it's just too busy," Lindsay explained. "A lot of people will come back for the next month, then we're on 'till Christmas. This is what we do."
While many wait to hear if the event will run again next year, shoppers will not forget this year's event just yet.
Shopper Austin's favourite part of the night will be echoed by many others.
"Just being with all our friends," Austin.
"Just being downtown Chatham – it's nice to see it lively."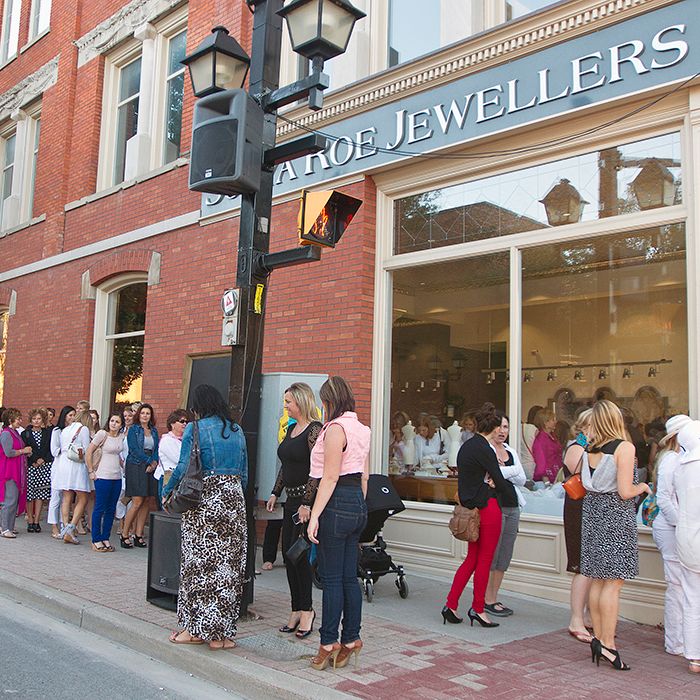 Comments
comments