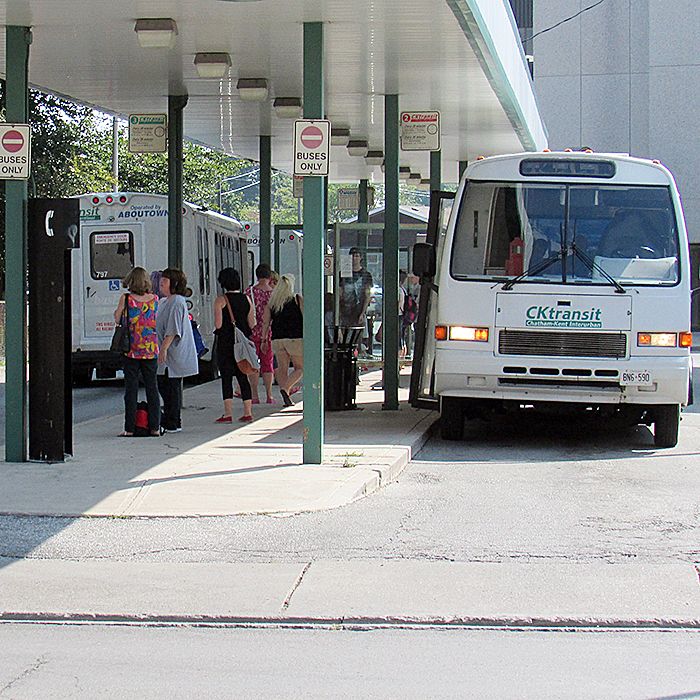 Chatham Coun. Michael Bondy is concerned a transit disruption is imminent in Chatham-Kent, after speaking with two disgruntled bus drivers.
However, the Municipality says everything is all systems go across C-K in regards to public transit.
Aboutown Transportation is the company contracted by the municipality to operate the public bus service in Chatham-Kent. Bondy told The Voice he spoke with two drivers who work for Aboutown in Chatham.
He said drivers have expressed concerns about payroll and a possible sale or closure of the company.
Stephen Jahns, manager of infrastructure and transportation for C-K, said Aboutown has assured them everything is fine.
"Apparently there was discussions between the drivers and management in regards to payment," said Jahns. "We have been reassured by management that they are being paid."
Calls to Denise Brown, corporate sales manager for Aboutown, were not returned.
Jahns said it has been business as usual.
"There have been no disruptions in service at all," he said. "The company has been performing well over the past 10 years. They have given continued, reliable service."
Jahns added: "We're concerned anytime we hear about something that could disrupt the service. We investigated the issue with the operator and we were assured by the Vice President of Operations with Aboutown in London that everything would be running the same as it has for the past 10 years."
Aboutown Transportation provides local transit between the communities of Chatham-Kent, including conventional and accessible within the city of Chatham.
Bondy said the Municipality might be forced into Plan B.
"I don't know if the Municipality have a contingency plan," he said. "We could have a big problem here."
Chatham-Kent and Aboutown's contract expires at the end of the year.
Comments
comments