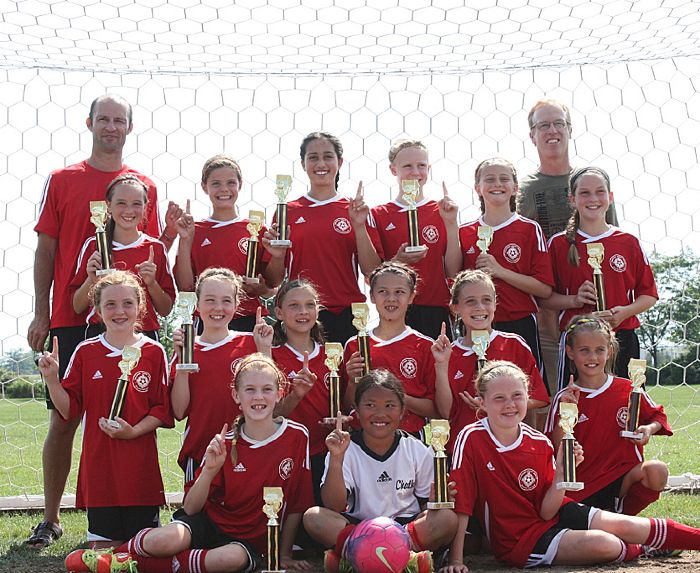 It was a golden weekend for the Under-11 Striker's girls' soccer team from Chatham.
The squad took top spot at the Stratford Festival Cup tournament.
This despite the fact the team lost the opener 5-2 to German Canadian Firestorm. Camille Blain and Olivia Hunter scored for the Strikers.
The Chatham crew rallied to shut out Woodstock 3-0. Sophie Maine had two goals and Brooke Macleod had the other, while Jaiden Rollings earned the shutout in net.
Game 3 brought another shutout, as the Strikers topped Waterloo 2-0. Olivia Lozon and Hunter had the goals, while Rollings added another shutout to her goaltending resume.
That trend continued in the semi-final, as she didn't allow a goal in a 4-0 win against Guelph. Blain had three goals and Hunter had the other.
The final went into overtime and then to a shootout. Jillian Hyatt had the lone regulation time goal for Chatham, while Brooklynn Grocott has the shootout winner.
Comments
comments