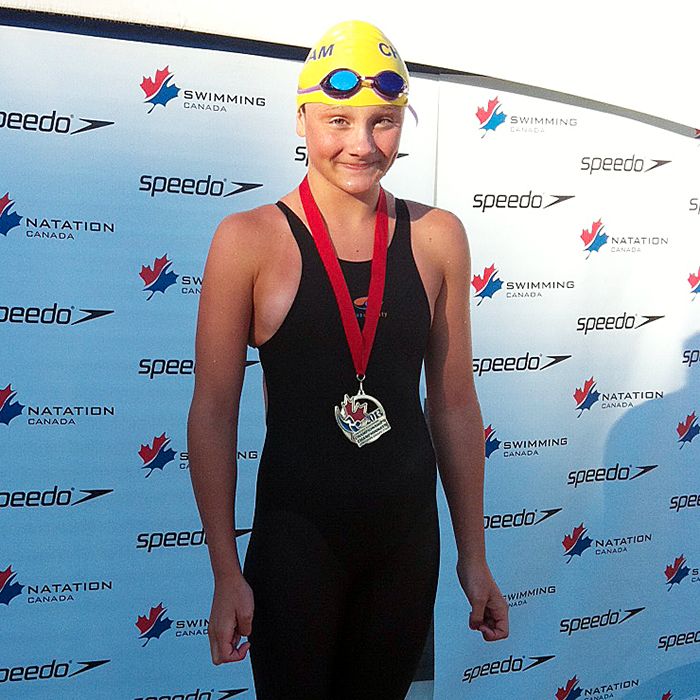 Wallaceburg's Maddy Broad continued her gold-a-day clip Saturday, with her fourth gold medal in as many days at the 2013 Canadian Age Group Championships in Montreal.
The Chatham Pool Shark earned her fourth gold medal, this time in the 100m backstroke, her third gold in backstroke events.
Broad, 12, also took gold in the 200m and 50m backstroke events, as well as the 50m freestyle.
She also placed fourth in the 400m I.M.
Comments
comments