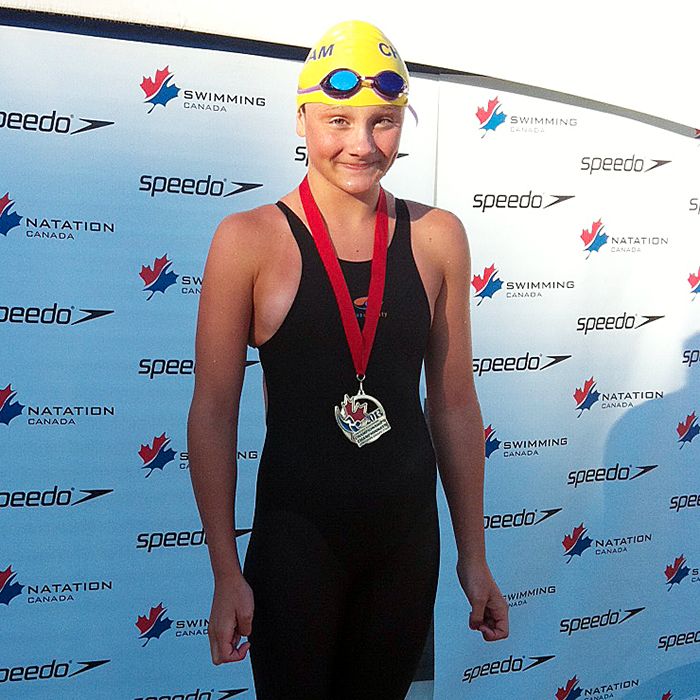 Chatham Pool Shark Maddy Broad picked up her third gold medal Friday at the 2013 Canadian Age Group Championships in Montreal.
Her gold in the 50m freestyle goes with top finishes in her age group for the  200m and 50m backstroke.
Broad, 12, of Wallaceburg, won gold in competition in consecutive days, July 24, 25 and 26. She also placed fourth in the 400m I.M.