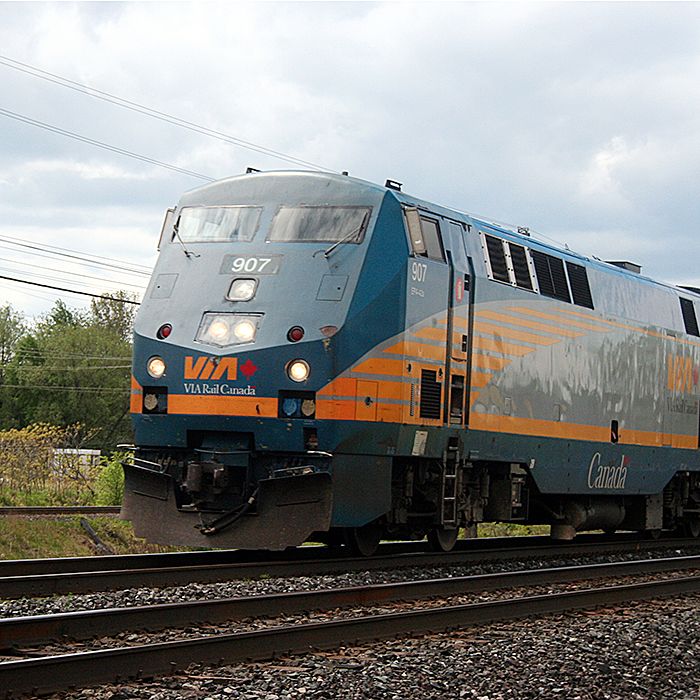 Chatham's Via Rail station will lose its ticket-selling staff in October.
Mylene Belanger, a spokesperson for Via Rail, said two full- and one part-time staff are impacted in the decision.
In their place will be automated ticket kiosks.
It's part of a series of changes Via is putting in place along the Windsor-Quebec City corridor. Belanger said the changes are being made to modernize certain services.
"People have had the possibility to purchase tickets online. That's been in effect for a year," she said. "There have always been telephone agents."
Belanger said the service levels changes will take place Oct. 25. At that time, 90% of Via stations will be unstaffed, up from the current 82%.
Neighbouring stations in Windsor and London will retain human ticket sellers, Belanger said.
The Chatham changes are part of a series of alterations across Via's stations. Toronto will see the elimination of Red Cap porters, for example, and other stations along the Windsor-Quebec City corridor will also lose staff and go with the kiosks.
"We thank our employees for their dedication. We know they are behind our success," Belanger said. "This decision was made based on various criteria, including volume of passengers per station."
The Chatham Via station will remain open, so passengers will still have access to the waiting area, Belanger said.
Passengers with physical challenges used to receive boarding assistance from on-site Via staff. Belanger said train personnel will now take on that role.