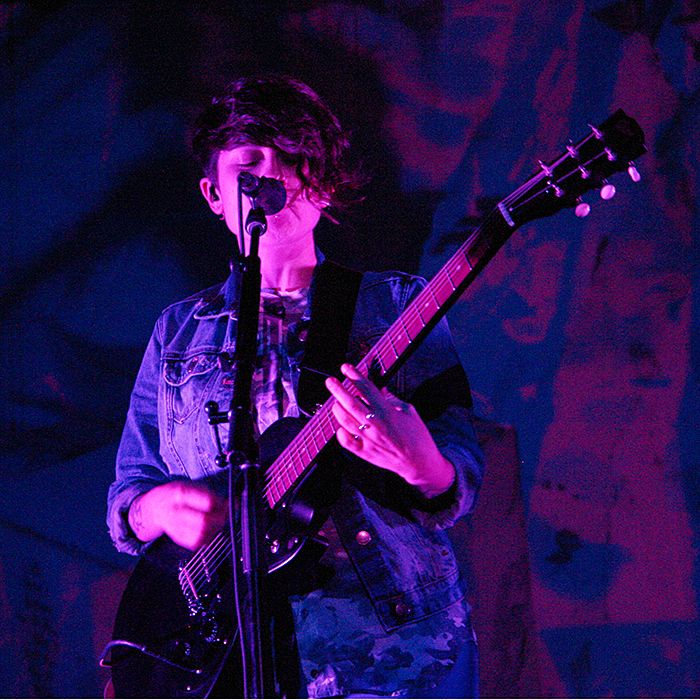 It has truly been an evolution for Tegan and Sara over the course of their musical careers.
The indie rockers turned pop-rock stars displayed their growing and changing sound on Wednesday night (July 17) in front of a near capacity crowd at the St. Clair College Capitol Theatre in Chatham.
"I feel like we've been in our hometown all day," Tegan Quin told the crowd. "I love coming to new places. It's been nice."
Both Tegan and her sister Sara Quin were conversing with the crowd throughout the majority of the performance.
"I've had half a glass of wine… so I'm a little chatty," she said.
After Sara rambled on for a few minutes about a humourous tale from one of their first stops on tour back in the mid-90s, they immediately starting playing the tune that put them on the map 'Walking With A Ghost.'
The Quin sisters played many more songs from their previous records, and they also mixed things up with tunes from their pop-sounding latest record "Heartthrob." including singles 'Closer' and 'I Was A Fool.'
In an interview with SWOMP in May, Sara described their "new sound."
"When we started having conversations about this album we both agreed that radio had broadened to accept so many exciting bands (Fun, Florence and the Machine, Passion Pit) and we felt it was time for us to set our sights on that medium, she said. "It was a way to challenge ourselves but also to challenge radio."
The bond the sisters have was apparent on stage during their Chatham performance.
From their vocals, to their guitar playing, the amazing chemistry the pair has musically could only be matched by the sincere love, admiration and sense of humour they share with each other.
The different tempos and styles to their music kept the crowd captivated, dancing, and loud.
Lesley Grand, the manager of the Capitol Theatre, told us that the show was just a few tickets shy if being a sell-out and was at 97 per cent capacity.
"It was awesome," she said. "Hopefully we'll have more of that at the Capitol in the coming months and years."
If future shows at the Capitol create the excitement and buzz like the Tegan and Sara concert, then Chatham-Kent is certainly in for a treat.