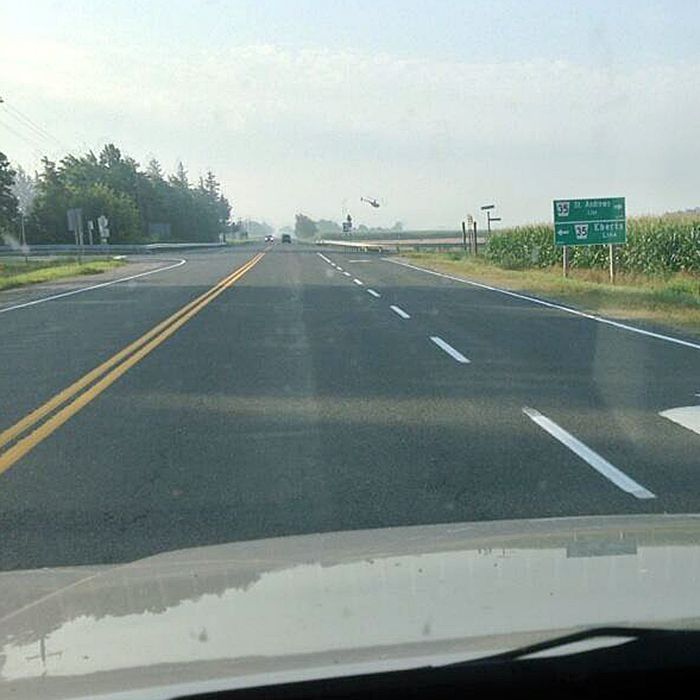 The provincial Ministry of the Environment is investigating whether any regulations were broken as the result of crop spraying this morning along Highway 40 north of Chatham.
Motorists reported a white mist coming from a helicopter spraying between Oungah and Chatham. The spray landed on the vehicles travelling on the highway and left a smell in their cars.
Lee Bradshaw, an officer with the ministry's Windsor office, said the substance could be a fungal spray, but nothing is certain until she investigates further.
She said anyone applying pesticides from a helicopter requires a provincial licence.
Bradshaw advised anyone who has a health concern to contact medical professionals.