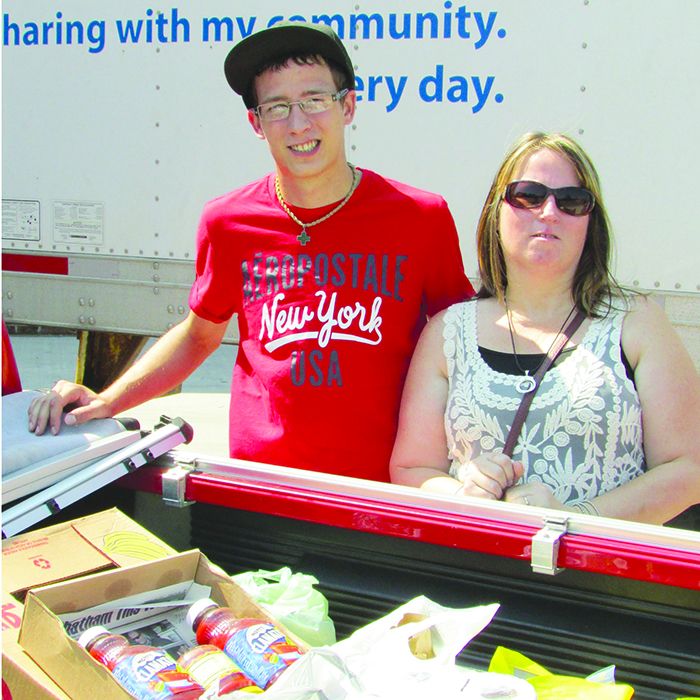 July 17, 2012, was one of the saddest days of Ann Skelton's life as her brother Larry McGee passed away at the age of 59.
One year later, Ann helped get through the day by honoring Larry's memory, and that of their father Russ who died 10 years ago, through helping others.
Ann pulled up to Chatham Outreach for Hunger Tuesday morning with a pickup truck full of food she collected from family and friends.
Ann Kyle posted the Memorial Food Drive on Facebook and had more than two-dozen people donate.
"The food bank was the charity of choice for both my dad and brother, so it seemed natural to do something in their memory" she said. "It makes the day a bit easier."
Ann's son Kyle, 23, is carrying the good deed to the next generation as well.
"Kyle had to use the food bank briefly himself when he couldn't work (due to epilepsy) so he's aware that circumstances can make anyone a food bank client," she said.
Outreach for Hunger Executive Director Brenda LeClair said donations are especially welcome at this time of the year.
"Hunger is a year-round reality in our community and thanks to people such as Ann, we can keep our supplies ready to meet the need" she said.
LeClair said 25 years ago when Outreach for Hunger began, it served 25 families per week.
"We now serve 50 families per week and have 140 to 180 drop-ins each week."
LeClair said community support has remained strong.
"We had the fire in March and by October our new location was open and paid for" she said.
Ann said she plans to make the campaign an annual one. "We've done this twice now and we're going to continue. It's what my dad and brother would have wanted."