Farmers and rural residents are hoping for a string of warm, sunny days for a change as the constant water barrage has overloaded the rural drainage system.
Tim Dick, director of drainage, asset and waste management, said the problem didn't come from just one storm, but rather the daily soaking, which has left the ground saturated and the system overflowing.
"Generally we might get one big rain, but not one followed by another and another and another," he said. "It's unbelievable."
Dick's department oversees all projects related to about 4,000 municipal drains in the municipality.
He said agricultural drains are designed similar to urban storm sewers, in that gravity generally controls the flow of water, with pumping used to assist where needed.
The most taxed system in Chatham-Kent is the Town Line pumping system near Wallaceburg, Dick said.
"We pulled that pump about 10 days before that five-inch rain," he said. "Several farmers have voiced their displeasure at our decision.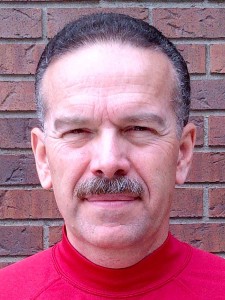 But the pump housing was developing holes. If it let go, it could have destroyed the entire pump house."
Dick said a smaller electric pump, supported by several tractor-based pumps, is working on draining the area.
But he added even if the main pump was in place, it couldn't have kept up with what Mother Nature has thrown at the fields.
"The storm rains so far are in excess of what any of these pumps are capable of. A pump scheme can of remove a quarter-inch to a half-inch of rainfall off a watershed in 24 hours," Dick said. "In the case of a five-inch rain, if the pump was running perfectly, theoretically it would take 10 days."
He said the pumps are out-performing that level.
Judy Roe, owner of Dover Duds on Bear Line Road northwest of Chatham, said the ditches in her area are overflowing into fields and yards.
"The pumping schemes just can't keep up. And everything's pumping," she said. "I've never seen it this bad, and I've been here 42 years. This is the first time we've had water up our yard almost to our house."
Her business has managed to remain open, and visitors "just have to dodge the mud puddles."
Meanwhile, Dick is keeping a close eye on the weather, hoping for some much drier weather. He's not alone.
Comments
comments