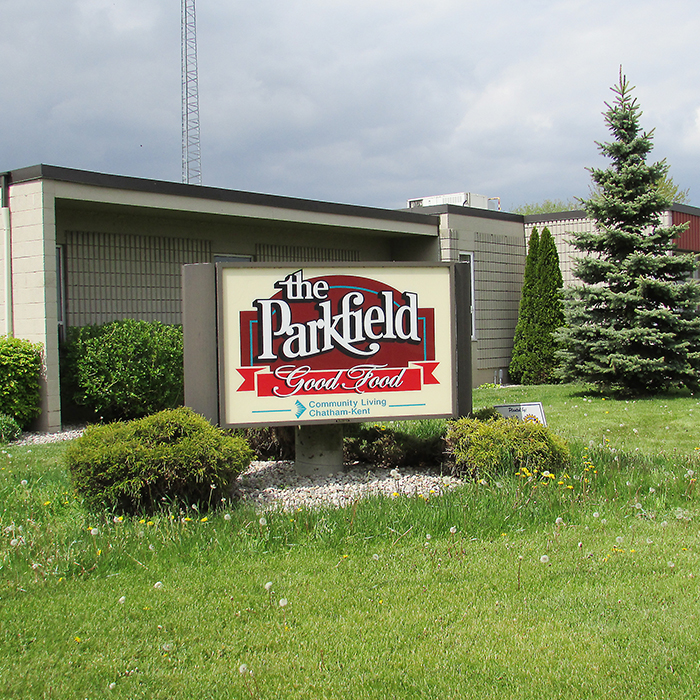 The Parkfield is iconic part of the Chatham food scene and a popular spot for lunch for many people.
It's closure at the behest of the Ontario government isn't sitting really well with many people who are sorry to see it go, even temporarily.
Fresh, home-made soup, sandwiches, pasta and desserts paired with friendly, lovable staff who were learning valuable customer service and service industry skills made the restaurant, run by Community Living Chatham-Kent, a much-loved part of the community.
So it is somewhat mind-boggling that the government would say those types of jobs for Community Living clients aren't valuable because it is "sheltered work", as opposed to mainstream jobs in the communitys' businesses.
Job skills are something you earn and learn, and with the job market the way it is in the area, trying to find mainstream jobs may be an exercise in frustration. Jobs for people with developmental disabilities are out there, and programs like JobWorx have shown there are great employers ready and willing to hire. The issues are those jobs need to be safe, with adequate supervision and be matched to suit abilities of the jobseeker.
Many small businesses don't have the time or available oversite to take on an employee with health or environmental needs, and the people who are part of Community Living deserve to have caring and accommodating employers who can help them reach their fullest potential.
There are people with low vision participating in sports such as paddle boarding thanks to Ryan Van Praet and his Trust Your Buddy recreation program, and lawn bowling thanks to innovative and forward-thinking groups such as the Chatham Lawn Bowling Club.
The employers and community organizations are out there to support people with a variety of needs and make all parts of life accessible to them. So why take away a beloved Chatham institution like the Parkfield? Can't the restaurant be a place Community Living clients go to learn and feel the love of people who frequent it, and then be rotated into other non-sheltered workplaces to add to their knowledge and sense of independence?
Just a thought.
Comments
comments
« YA to triple its C-K workforce Seniors seminar set for May 25 »