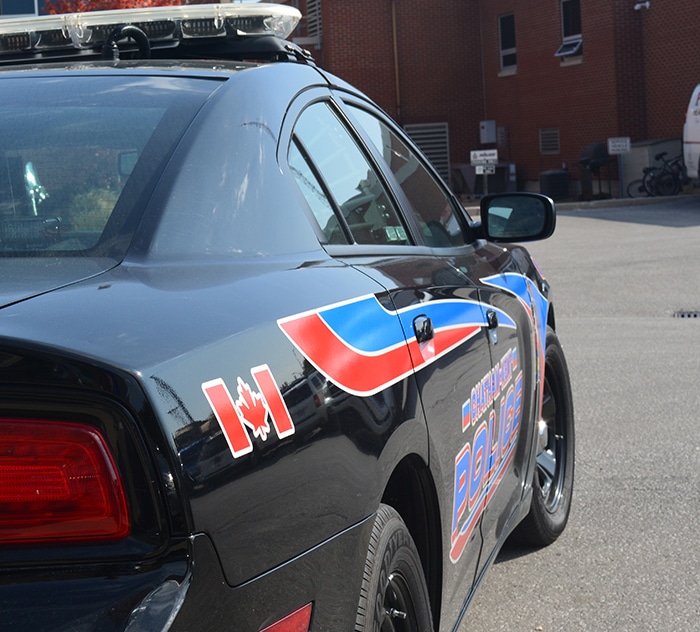 Domestically disturbed
The OPP and Chatham-Kent police worked on a domestic incident together on Monday, leading to a man and a woman being charged.
At approximately 10:26 a.m., police responded to the area of Old Glass Road, near Wallaceburg in regards to a domestic-related incident.
A concerned citizen told police they had observed a man grabbing a woman by her neck. The two then moved onto another location. As a result, the OPP and Chatham-Kent Police Service assisted each other in the investigation.
While attempting to conduct their investigation, the female party continued to interfere with officers and subsequently was arrested, police say.
A 36-year-old Wallaceburg man was arrested by the OPP for one count of assault, while a 37-year-old Wallaceburg woman was arrested by C-K police for one count of obstructing police.
Noisy, ongoing argument
A Chatham man faces charges after a lengthy, loud argument Monday night and into Tuesday morning.
Chatham-Kent police say they were first called to a Victoria Avenue address about 9:50 p.m. for a domestic disturbance.
Police learned a man and woman were arguing, and the situation escalated to the point the woman became fearful of the man, police say. In an attempt to deescalate the situation, the man had left the residence prior to police arrival.
The cops were called later. At that time, they spoke with the man, police say, and he agreed to leave the residence for the night.
However, at about 2 a.m., police were once again called to the same address. The man was back and creating another disturbance, police say.
Police located the man and arrested him for breach of the peace.
Smashed window leads to charges
On Monday night at about 6:40 p.m., police were called to the area Wellington Street West in Chatham in regards to a disturbance.
Prior to arrival, police were advised by a concerned citizen they could hear yelling and a window smashing.
Through investigation, police learned the accused attended a man's residence upset, a verbal argument transpired and quickly escalated when the accused punched the window, breaking the glass, police say.
A 24-year-old Chatham woman was arrested and charged with one count of mischief.