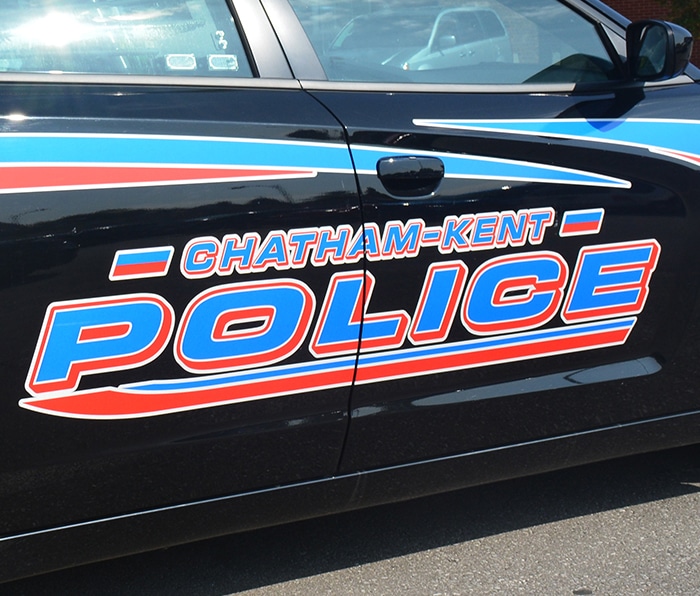 Stolen goods found, man charged
A Chatham man faces charges after police say they found a host of stolen goods in his possession on Monday evening.
It began just before 10 p.m. when police were called to a Communications Road business in Blenheim over a theft.
Police located the accused in the area and observed numerous stolen products from various stores.
Through investigation, police were able to confirm three businesses that were victimized by theft.
A 45-year-old Chatham man was arrested and charged with three counts of theft and three counts of possession of stolen property. The accused was transported to police headquarters where he has been held pending a bail hearing.
Assault over a water bottle
A Chatham man faces charges after police say one man tried to punch another in a dispute over a bottle of water Monday night.
At approximately 9:50 p.m., police responded to a residence on Arrowhead Lane in the city of Chatham in regards to an assault.
Officers learned the parties were in a dispute over a missing water bottle when the accused became upset and attempted to punch the victim, nearly missing; however, still injuring the victim, police say.
A 21-year-old Chatham man was arrested for one count of assault.
B&E in Chatham
Sometime on Monday, someone damaged and entered a home located on Cecile Street in Chatham.
Numerous items were taken.
Anyone with information is asked to contact Const. Craig Marentette at craigm@chatham-kent.ca. Anonymous callers may call Crime Stoppers at 1-800-222-TIPS (8477) and may be eligible for a cash reward.