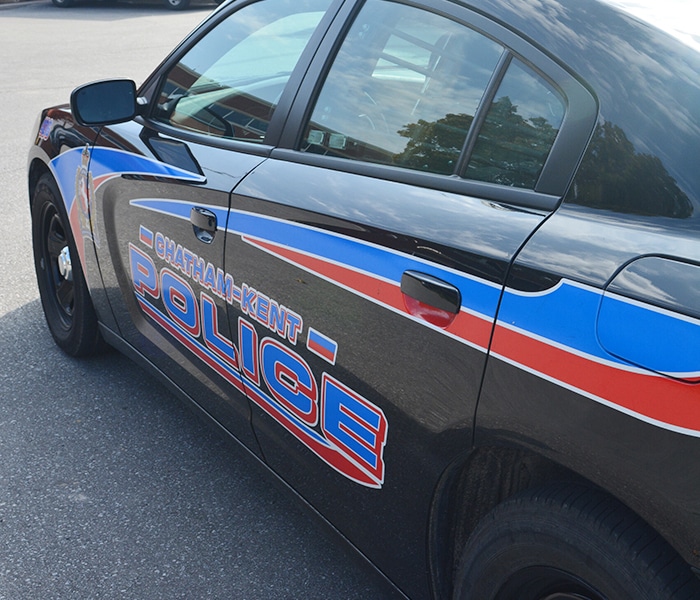 Crotch grab leads to assault charges
An employee at a Chatham business had their genitals grabbed during a confrontation with a customer Tuesday afternoon.
Chatham-Kent police say the incident took place after 3 p.m. at a St. Clair Street business.
They discovered that a man was causing a disturbance outside the establishment. Subsequently, when an employee intervened, the man aggressively charged toward them, accompanied by verbal threats of causing harm. The situation escalated further as the man began swinging and proceeded to physically assault the employee by grabbing their genitals, police say.
After a short search, the police located the individual a short distance away and promptly arrested him.
A 28-year-old Chatham-Kent man was charged with uttering threats, assault, and sexual assault. He was transported to police headquarters and held pending a bail hearing.
Domestic violence
A Wallaceburg man faces assault charges after a woman was hurt on Tuesday.
Chatham-Kent police got the call shortly before 12:30 p.m. to Murray Street in Wallaceburg for a domestic disturbance.
Upon arrival, police learned the man and the woman were verbally arguing. Through investigation, officers learned the argument escalated, and the man had assaulted the woman, causing injury to the woman's forehead, ear and jaw, police say.
A 52-year-old Wallaceburg man is charged with two counts of assault.
Impaired charge
A Chatham man faced impaired driving charges following an episode of parking lot pinball on St. Clair Street Tuesday afternoon.
Police got the call just after 4:15 p.m. It was discovered a vehicle pulling out of the parking lot had struck two other vehicles and a hydro pole before coming to rest.
Two people were transported to the hospital with minor injuries.
Officers arrived on the scene and believed the man driving was under the influence of alcohol, and he was arrested. The man was transported to police headquarters for breath tests.
A 65-year-old Chatham man was charged with having a blood-alcohol concentration exceeding the legal limit.