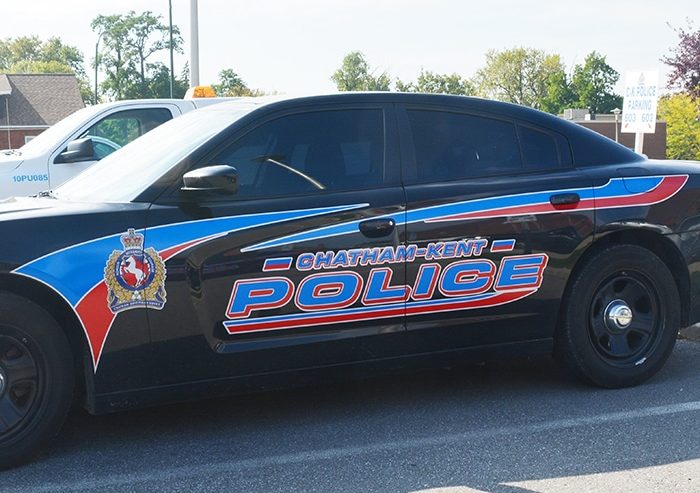 'Burg man charged for stealing vehicle
A Wallaceburg man is facing theft and possession of stolen property charges after police located a stolen vehicle in the Glasstown Thursday morning.
Police say an officer spotted a vehicle parked on Wallace Street in Wallaceburg. Upon investigation, it was discovered that the Ontario license plate associated with the vehicle was reported as "missing" and that the vehicle itself had been reported stolen by OPP Perth.
The officer investigated and this led the officer to identify the individual who had parked the vehicle.
The officer seized the stolen vehicle and initiated a forensic examination.
Efforts were made to locate the man. At 2:42 p.m., police say he voluntarily presented himself at the Wallaceburg police station.
A 25-year-old Wallaceburg man faces charges.
Criminal harassment
A Chatham man faces charges after being where he wasn't wanted, police say.
Police responded to Bristol Drive in Chatham for a criminal harassment investigation about 5:30 p.m. Thursday.
Officers learned the man had shown up at the woman's home without invitation despite being informed by the woman that his contact was unwanted.
A 33-year-old Chatham man was located and arrested. He was transported to police headquarters and charged with criminal harassment.
U-Haul? You impaired
A Chatham man, whom police say witnesses spotted smoking a suspected controlled substance while sitting behind the wheel of a U-Haul truck, is up on charges.
Shortly after 11 p.m. Thursday, police were alerted to a man sitting in the parked U-Haul smoking the suspected controlled substance in a parking lot on Riverview Drive in Chatham.
Officers arrived on the scene and arrested the man. Upon a search incident to arrest, the man was found possessing suspected fentanyl and a knife.
Officers confirmed the man was bound by a probation order prohibiting him from having a weapon.
A 36-year-old Chatham man was charged with impaired driving, possession of a controlled substance, and failing to comply with a probation order.
Theft charges 
A Chatham man faces charges after someone attempted a little five-finger discount from a St. Clair Street store Thursday morning.
Police arrived and learned a man removed items from the shelves and left without making any attempts to pay for the items.
When store employees approached the man outside, he returned all the items, police say.
Officers located the man a short distance away and arrested him.
A 41-year-old Chatham-Kent man was charged with theft and possession of stolen property.