The iron is once again pumping at Performance 360 Health and Fitness.
Young entrepreneur Warren Potter has taken over the facility, which had gone into bankruptcy in the wake of the pandemic.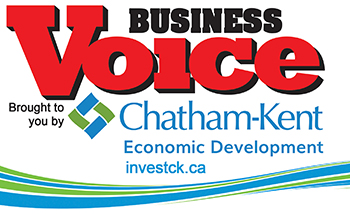 Potter is a former competitive swimmer from Petrolia who gained experience in health club management in London after earning his Honours Bachelor of Commerce there. He is an avid weightlifter and health enthusiast who is at the club full time as owner/operator, working out regularly alongside the club members.
In June of this year, he formed a new corporation to purchase the assets of Performance 360 and ensure that the popular health facility would continue to operate.
Although its doors had remained open during the bankruptcy, its future was uncertain.
"I am really excited to work with the existing staff, especially the longtime manager Jenn Daoust and the professional trainers who stayed and kept the club alive with their energy," Potter said in a media release. "The best part of all is that most of the members maintained their affiliation, and their loyalty is what drives this business."
Performance Health and Fitness was opened on Queen Street in Chatham back in 1993. Over the years it grew from a 4,000 sq.-ft. facility to its present size of 16,000 sq.-ft. at 770 Richmond St.
The "360" was added to the name several years ago to represent the "full circle of health" that continues to be their goal.
Remembering the queen
Mrs. Bell's Tea Room will be hosting a special tea party to honour the one-year anniversary of Queen Elizabeth II's death.
When Queen Elizabeth II died on Sept. 8, 2022, it marked the end of an era as she was the longest reigning British monarch.
The tea party will be held on Sept. 9 with three seatings: 11 a.m., 1 p.m. and 3 p.m.
Folks can call 226 627-0248 to reserve a table or book online at www.mrsbellstearoom.com
The cost for Afternoon Tea is $29.99 and includes tea sandwiches, scones with clotted cream and jam, desserts and of course, endless tea.
Everyone is encouraged to bring a memento of the queen to share.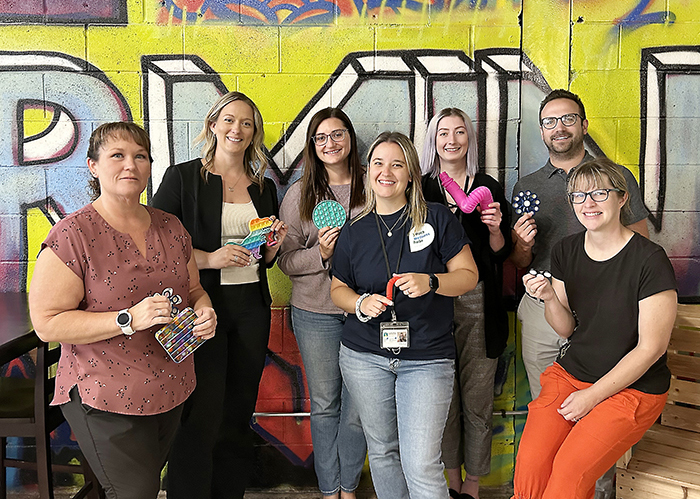 CLAC helps to destress local youth
CLAC Local 303 steward and Local Board member Leigh-Ann Ulch joined CLAC representative Mary Ellen Alward to deliver more than 130 fidget toys and cash donations to the Chatham-Kent Youth Wellness Hub recently.
The Local 303 Board made the decision to support youth mental health initiatives this year as many members and their families are impacted by mental health issues.
"Our local youth have been through tremendous stress in the past few years," Alward said in a media release. "We wanted to show our support to the initiatives and services that the Youth Wellness Hub offers."
SheLeads to donate $500
The inaugural SheLeads event that took place earlier this summer in Chatham is giving back.
The event saw 200 women attend for "a day of inspiration, education and empowerment," said, Dr. Erin TeWinkel, ND co – founder of the event.
The event was pay-what-you-can and was supported by several local businesses as sponsors.
The JoLynn Deprez Athletic Fund which is hosted by the Chatham Kent Community Foundation will be the recipient of $500 in proceeds from the event. The fund supports South Kent by empowering youth through community sports.
"We had the most marvelous day with the women of C-K, and the cherry on top is being in a position to make a donation to Jo's fund," said TeWinkel in a media release.
New deal at St. Andrew's
The employees of St. Andrew's Residence have ratified a new three-year collective agreement providing improvements to shift and weekend premiums, bereavement benefits, and wages.
The 37 employees are represented by Southwestern Ontario Health Care and Service Workers Union, CLAC Local 303. The union has represented the employees since 2019.
The new contract includes wage increases of 10 per cent over the course of the term.
"We are pleased with the enhancements we were able to secure during this round of bargaining," Ryan Griffioen, CLAC representative, said in a media release.
Business Voice is a bi-monthly column in The Chatham Voice that highlights some of the achievements made and efforts underway in Chatham-Kent's business community. Send your information to bruce@chathamvoice.com.