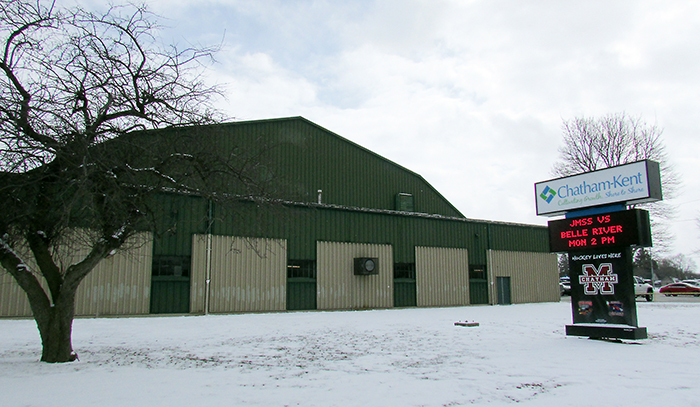 Leaks in the cooling system at Memorial Arena will delay its opening until late September.
During annual testing of the compressor room system at Memorial Arena, a leak under the floor was discovered, as well as issues with the piping itself.
While these issues are resolved, there will be a three week delay in opening the ice at Memorial Arena.
Due to the unexpected repairs, Erikson Arena will be opening early this year to ensure ice times are available for the start of the skating season.
Memorial Arena was to be open Sept. 5 and now is expected to be open for ice rentals on Sept. 26. Erikson Arena will be open Sept. 8.
Some ice times will be shifted at various arenas throughout Chatham-Kent to accommodate ice times from Memorial Arena. If there are questions about ice times, contact 311.