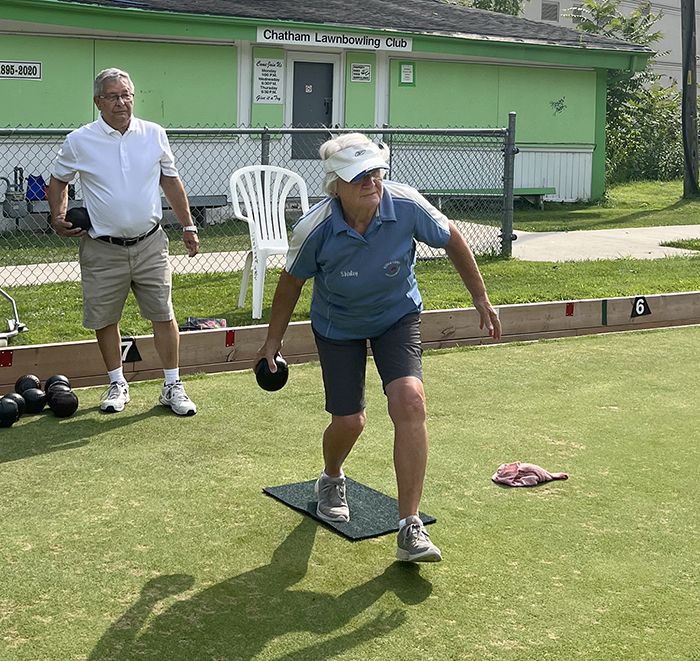 By Pam Wright
Local Journalism Initiative Reporter
Chatham Lawn Bowling Club's iconic clubhouse in Tecumseh Park is coming down.
At a recent meeting, municipal council approved the demolition of the wooden structure that was built in 1925.
According to a report from administration, the building will be decommissioned at an estimated cost of $58,760.
Council also authorized entering into a five-year lease agreement with the club for use of the greens and an equipment shed, with the cost of electricity and water at the site continuing to be borne by the municipality.
Chatham Coun. Allyson Storey said she has been in communication with members of the club and asked where the issue currently stands, noting the organization has a long history and a "great location that obviously had some challenges as of late."
In response Chatham-Kent director of parks, fleet and facilities Rob Pollock said discussions with the club's executive have been ongoing since structural issues about the building were discovered.
"We worked with them to get their stuff out of the building and worked on other accommodations and other plans for the future," Pollock told council. "As they won't have space, we've talked about a pavilion they can fundraise for. But we've worked with them the entire time and the executive has been happy with that."
In a recent interview, lawn bowling club president Pete Cadotte said members of the club "are a little bit disappointed" they are losing the clubhouse, noting some believe it could be fixed.
Hard times fell upon the building – which included a full kitchen – in 2019, Cadotte said, when thieves vandalized the structure and ripped out wiring, making it difficult to bring the building back up to code.
Subsequently, Cadotte said the municipality hired an outside engineer who determined the building, which perches on McGregor Creek, unsafe as the building's footings were compromised.
Located on a prime piece of parkland where the Thames River and McGregor Creek meet, the lawn bowling club has been operating at the site since 1895.
As per Lower Thames Valley Conservation Authority regulations, no new structures can be built within the floodway where the club sits. The report said the LTVCA is "supportive of removing the structure from the hazardous area."