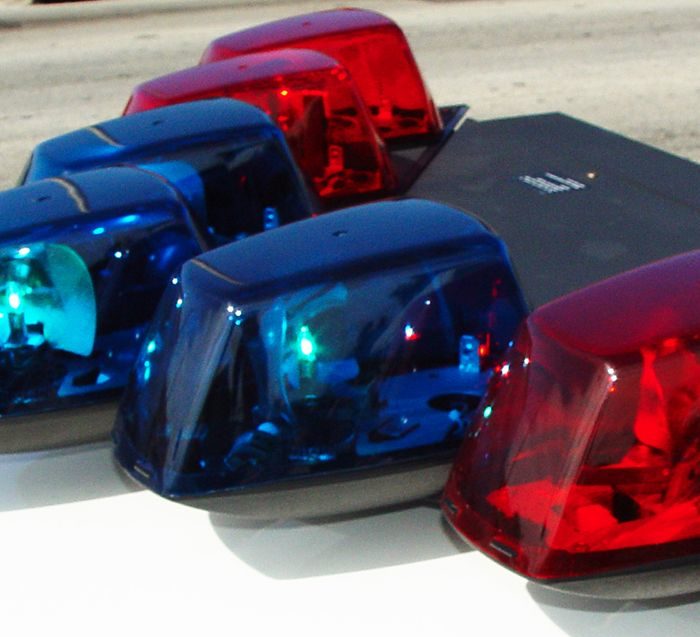 Chatham-Kent police are trying to piece together what happened Saturday afternoon when a pickup truck hit a pedestrian, another vehicle and multiple utility poles on Grand Avenue.
Police say the mishap took place about 4:15 p.m. on Grand Avenue West near Woods Street.
The preliminary investigation reveals that a driver of a red pickup truck was headed eastbound on Grand Avenue West when the truck hopped the curb and hit a 19-year-old pedestrian on the sidewalk, police say.
The pickup then hit a hydro pole before veering back onto the road, only to hit an SUV headed westbound.
As a result of that collision, both vehicles hit another hydro pole. 
Police report the pedestrian suffered only minor injuries, but the passengers in both vehicles suffered serious injuries and had to be transferred to hospitals in Windsor and London. 
The passenger in the pickup was a 41-year-old Comber woman. She is in hospital in Windsor.
The passenger in the GMC Envoy that was struck, a 65-year-old Chatham woman, is in hospital in London.
Meanwhile, the driver of the pickup and SUV, a 40-year-old Comber man and a 69-year-old Chatham man, suffered minor injuries, police say.
The Traffic Management Unit has taken over the investigation. Anyone with information is asked to contact Sgt. Josh Flikweert at joshuaf@chatham-kent.ca or 519-355-1092.