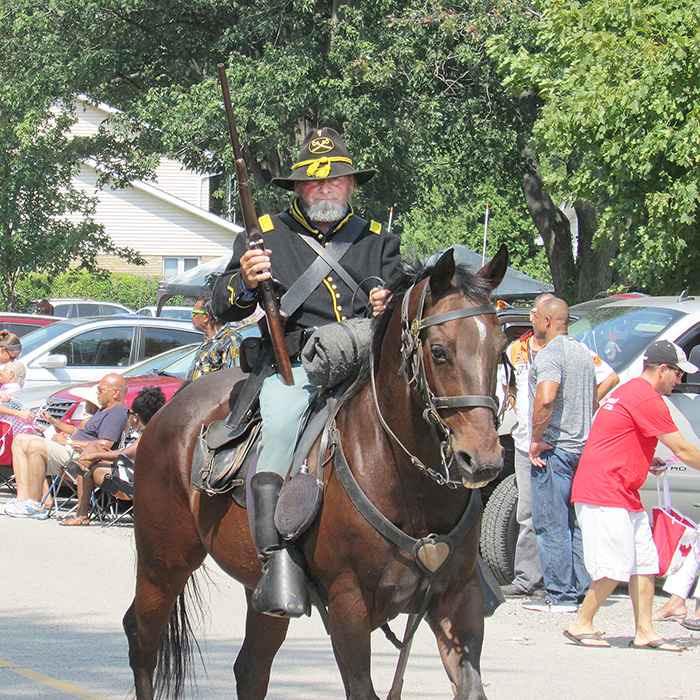 By Michael Bennett
Local Journalism Initiative Reporter
A couple of years of dreaming and planning is close to becoming a reality as the 100th Buxton Homecoming is rapidly approaching.
Organizers expect between 5,000 and 7,000 former residents and descendants to return to North Buxton for the centennial Homecoming on the Labour Day weekend – more than double the traditional annual attendance.
The four-day celebration begins on Sept. 1, with the Buxton History and Genealogy Conference and runs all weekend, capped off by the Homecoming Parade and day-long activities on Sept. 4.
"The excitement is really starting to build with people in the community," said Michelle Robbins, curator of the Buxton National Historic Site & Museum. "We're getting phone calls daily from people trying to get more details."
Robbins said the majority of callers from out-of-towners are looking for accommodations.
"We had one say they could only get a room in Windsor, and they asked, 'Is that far?'" she said with a laugh.
Robbins said families and friends across Canada and the United States started booking rooms over the winter, as local hotels have booked for the Labour Day weekend since February. People still looking for accommodations are going the Airbnb route or booking rooms outside Chatham-Kent.
The Buxton Homecoming returned to an in-person celebration last September after the COVID-19 pandemic forced organizers to host virtual events in 2020 and '21.
"We cut down on some of the activities, but we still had about 2,000 people throughout the weekend," Robbins said of last year's Homecoming. "We had a lot of people waiting to come back without restrictions, and knowing the 100th was coming this year, a lot of people from the United States and Canada decided to wait to come back this year."
The first Homecoming was held on Labour Day 1924 in the pasture fields of Reginald and Minnie Robbins, initiated by the Sunshine Club of the British Methodist Episcopal Church.
The event was intended to bring former residents of the Buxton area, who relocated elsewhere in Canada and the United States, home for a weekend.
The one-day event evolved over the years as descendants of former slaves have made this weekend a pilgrimage to rekindle friendships and memories.
The 100th Homecoming will feature many of the traditional activities, such as the day-long conference, museum tours, entertainment, community party-in-the-park, baseball and basketball tournaments, church services and Labour Day parade.
Several new activities included a community drum circle, a three-day vendors' market, a dance-fit, Along The Way and Abraham Lincoln re-enactments.
Pre-registration is required for several activities, including the Buxton History and Genealogy Conference, Family Feud baseball and Champions 3-on-3 basketball tournaments, kid's basketball skills competition, parade entry, and to have a booth in the three-day vendors market.
Visit 100thhomecoming.com for the full schedule and event details, as well as to register for events.