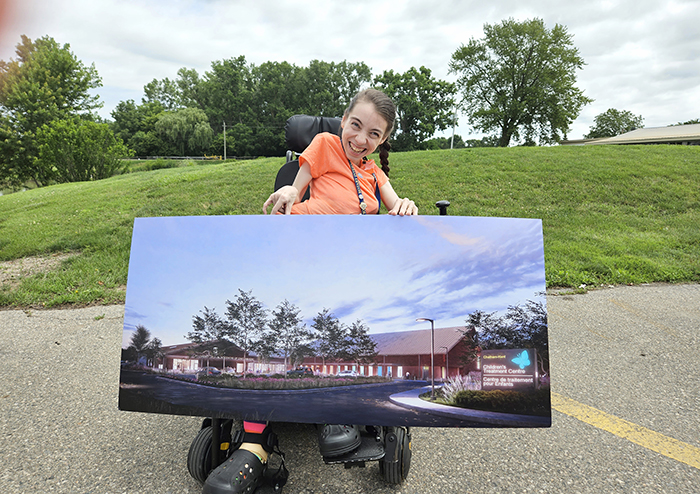 Progress on the new Children's Treatment Centre of Chatham-Kent (CTC-CK) is moving along nicely, according to officials.
Executive director Donna Litwin-Makey said officials are deep into the design and planning stage of the new building.
"We are like a duck on the water that looks serene but is paddling vigorously under the surface," Litwin-Makey said in a recent press release.
"The building of a new CTC facility for our community is very important to many local children and families and we need to get it right," she added, noting organizers are taking the time to gather input at key planning points so architects can design a structure to "best serve" families and children for years to come.
Over the past few months, the CTC-CK building committee has reviewed and revised progressive concepts put forward by Montgomery Sisam Architects, Inc., local youth, the family advisory council, clinicians and staff have had the opportunity to create the most effective and efficient space.
In February 2022, the provincial Ministry of Children, Community and Social Services officially announced it is investing in a new building, doubling the size of the current structure. It will offer modern treatments in a more accessible space, including speech therapy, physiotherapy, occupational therapy and autism services.
Minister Michael Parsa said the new facility means greater access to more occupational, physiotherapy and speech-language pathology services for Chatham-Kent families.
Collier Project Leaders, who are overseeing project management for the new facility, believe that first-hand input from those with special interest in the initiative is helping keep the planning on track.