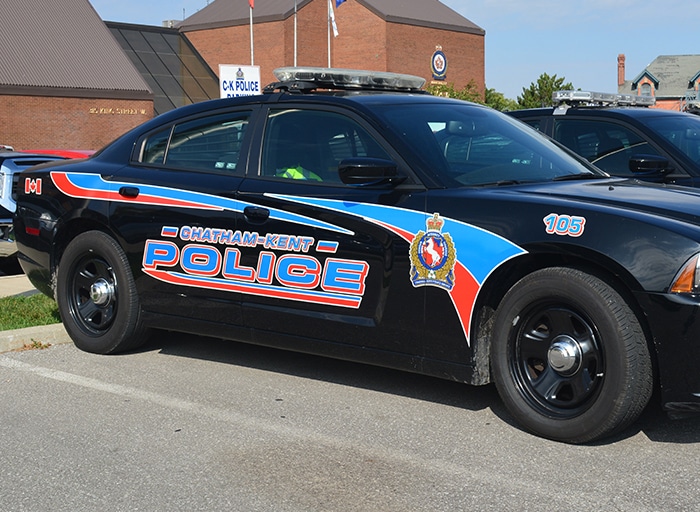 Busted for cocaine
What began as a well-being check ended up with drug charged Thursday afternoon in Wallaceburg.
At 4:06 p.m., Chatham-Kent police responded to Elgin Street in Wallaceburg to conduct a well-being check. It was reported the man was inside a home that possibly had a gas leak.
Police arrived on the scene and learned the man was unco-operative as emergency crews investigated the suspected gas leak. He was arrested for breaching the peace.
Upon a search incident to arrest, he was found possessing a large amount of suspected cocaine.
A 49-year-old Wallaceburg man was charged with possession of a controlled substance with the purpose of distributing.
Man complains woman assaulted him; arrested too
A man and a woman whom police say are not supposed to interact with face charges.
At 9:14 a.m. Thursday, police responded to Montgomery Drive in Wallaceburg for an assault complaint. The man advised his ex-girlfriend assaulted him.
Police arrived on the scene and located the man and the woman.
Police confirmed the man was on conditions not to communicate with the woman or be in any place she is known to reside, work or go to school. The man was arrested.
Through investigation, police also learned the woman allowed the man at the home. After a night out, they engaged in a verbal argument that escalated when the woman struck the man several times.
A 48-year-old Walpole Island man was charged with two counts of failing to comply with a release order.
A 41-year-old Wallaceburg woman was charged with assault and two counts of facilitating a breach.
Man, passed out under tree, charged
A well-being check on a man by police on a muggy Thursday afternoon led to charges.
At 5:10 p.m., police responded to Wellington Street West in Chatham to conduct a check on a man that appeared unconscious under a tree.
Officers arrived on the scene and found the man. Police confirmed he was wanted on a warrant for a July 24 mischief investigation.
The 36-year-old Chatham-Kent man was arrested and charged with mischief.