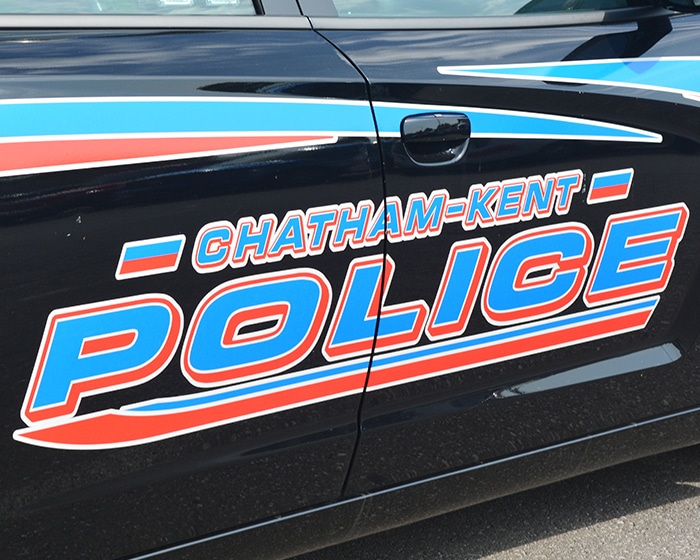 Stolen ride leads to charges
Chatham-Kent police had a couple of gift-wrapped arrests Wednesday afternoon, thanks to a call from Windsor police, as well as GPS.
At 12:19 p.m., police were advised a stolen vehicle reported to Windsor Police Service earlier in the morning was tracked to an address in Mill Street East in Tilbury by GPS. 
An officer attended the area and located the vehicle in a business parking lot. 
The officer found a man and a woman asleep inside, and they were arrested. 
Officers confirmed both were bound by release orders not to associate with one another. 
The man was also wanted on three outstanding warrants held by Windsor Police Service, Halton Regional Police and the Ontario Provincial Police.
A 33-year-old Windsor man was charged with possession of stolen property and failing to comply with a release order. He was released to Windsor Police Service.
A 34-year-old Windsor woman was charged with possession of stolen property and failing to comply with an undertaking. 
The vehicle was towed, and the owner was notified.
Cops say go; man says no
A Merlin man faces charges following a scuffle with police Wednesday in Tilbury.
Shortly after 1:30 p.m., police responded to suspicious activity at Memorial Park in Tilbury.
Police located a man and instructed him to leave the park under the authority of the Trespass to Property Act after citizens voiced concerns. 
When the man refused to leave, officers attempted to arrest him under that authority. The man resisted arrest, police say, but was eventually taken into custody.
A 44-year-old Merlin man was charged with resisting arrest.