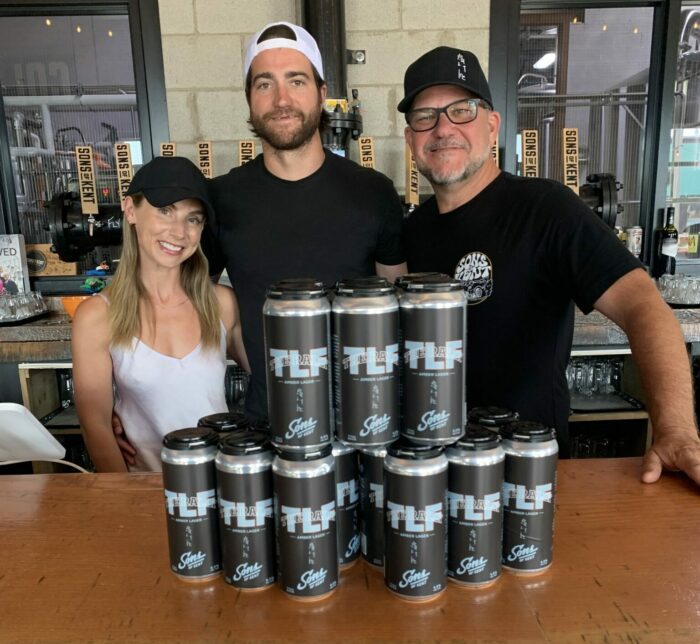 It's Rally season.
We're not talking about road racing, but rather The Rally at the Barn Pickleball tournament.
The second annual event, put on by Toronto Maple Leaf defenseman T.J. Brodie and his wife, Amber, takes place July 21-23 at the Ken Houston Memorial Agricultural Centre in Dresden.
The tourney offers three days of fun and fundraising.
The event is designed to expose people to the fun of the budding sport of pickleball regardless of age.
"A lot of people who had never seen pickleball ended up giving it a shot," T.J. said. "It's something for the kids to enjoy too. Families can hang out together on the weekend."
Amber said the youth movement at the tournament has raised eyebrows.
"We just learned The Rally is the biggest youth pickleball tournament in Canada. We're pretty pumped about that," she said. "It's for everybody."
That includes friends and family. The couple said they have no shortage of familiar faces taking up the game.
"A lot of people have started playing since the last tournament, even our parents and family," she said.
Last year's Rally also marked the first event for the couple's charity, the Lighthouse Foundation.
The foundation raises funds in support of cystic fibrosis (CF) and multiple sclerosis (MS). Amber, in 2015, was diagnosed with MS, and one of T.J.'s cousins has battled CF for much of his life.
To help raise funds for the Lighthouse Foundation, and to support the Rally, Sons of Kent is again selling Rally Amber Lager. Brewery co-owner Doug Hunter said being involved is a no brainer.
"Last year, Amber and T.J. asked me to do a beer for a pickleball tournament I didn't even know existed," he said. "It's a great foundation and we've got some hometown people who have come back, just like us."
Rally Amber Lager is available at Sons of Kent and online. It will also be for sale at the tournament.