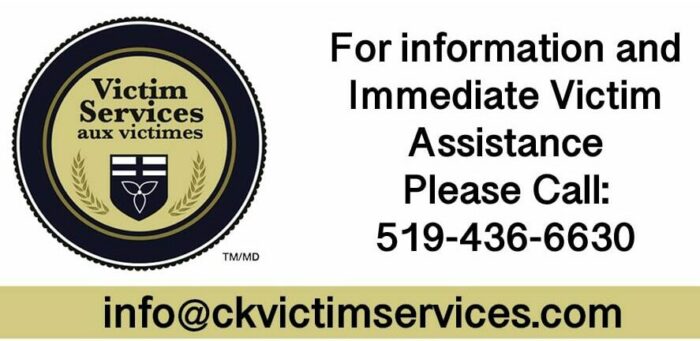 A new tool to report incidents of hate and discrimination online is now available for local residents.
Located on the Chatham-Kent Victim Services website, ckvictimservices.com, it provides a central location to allow high-level data to be shared with the public outside of law enforcement.
Incidents that may be reported include, but are not limited to, harassment, intimidation, threats, denial of services, witnessing or seeing vandalism aimed at the person reporting or the broader community due to race, ethnic origin, language, religion, sexual orientation, gender identity or expression, disabilities, or other identity issues.
Jason Brown, volunteer and community engagement co-ordinator for CK Victim Services, said the agency is proud to be launching the tool so that victims can receive support.
"Hate has no home in Chatham-Kent, but we know hate and discrimination are happening in our communities " said Brown in a media release. "Ensuring people have the support they need is essential to healing and recovery."
Brown noted the data collected from the online tool will assist in building a "welcoming, inclusive and diverse community," that can respond appropriately to hate and discrimination.
The municipality's diversity, equity, inclusion and justice co-ordinator said the tool will help define trends to understand what is happening in Chatham-Kent and make it safer and more inclusive for everyone.
"We know that many people don't report experiences motivated by hate or bias directed at them, just because of who they are," said Rebecca Haskell-Thomas. "Reporting to the police is still an option, but this new reporting tool gives people a different way to get support."
Those who make a report are offered the option of submitting it anonymously or they can provide their contact information and indicate if they would like help from the team. Volunteer crisis responders, trained in trauma-informed care and in diversity, equity and inclusion principles, can help.
Those looking to submit a report can do so at ckvictimservices.com/report-hate, or by leaving a message at 519-436-6630. Calls will be responded to within three business days.
All information is confidential, unless the client gives consent for the information to be shared.