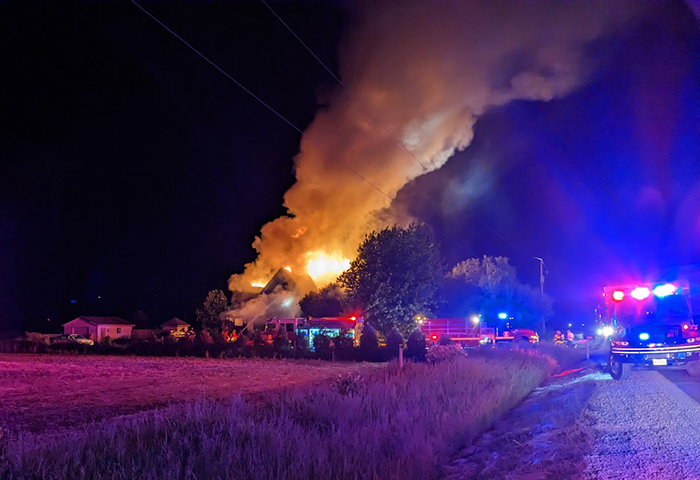 Chatham-Kent fire & rescue officials are blaming an unattended candle for a $350,000 fire early Sunday morning near Chatham.
The blaze took place around 1 a.m. at 21684 Bloomfield Road.
Crews from Raleigh North and South stations attended.
They arrived to see the home "fully involved," officials said, with flames visible in the first and second floor windows.
Crews worked to prevent the fire from spreading to a nearby garage and vehicles.
Heavy equipment was eventually brought in to assist with the collapsing of the brick structure.
Everyone who was home at the time of the fire was able to escape, officials said.