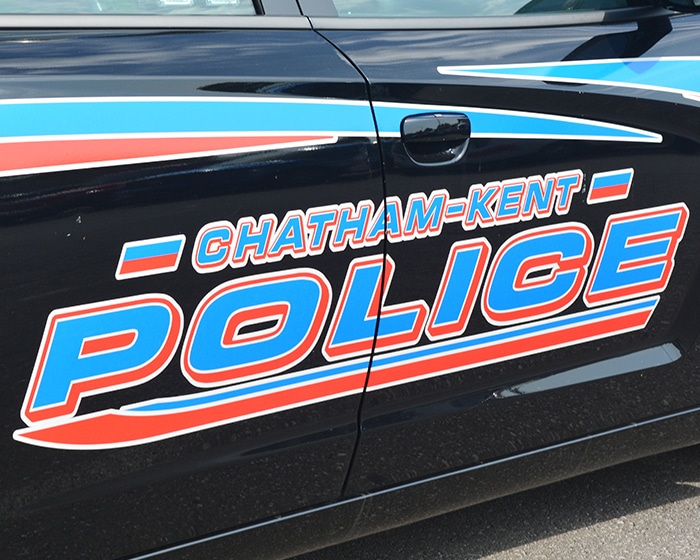 When push comes to shove 
It appears noises pushed a man to violence early Friday morning in Blenheim.
On Friday, just before 1 a.m., Chatham-Kent police responded to a Chatham Street North apartment building in Blenheim for a disturbance.
Police learned the man was upset with the noise in the building and began banging on the doors of apartments. 
A tenant attempted to speak with him, but he became upset with her and began pushing her down the hall, away from her apartment, police say. 
After being approached by a second tenant, the man returned to his apartment. He verbally argued with his mother, which escalated when he grabbed and pushed her, police say. 
A 57-year-old Blenheim man was arrested and charged with two counts of assault.  
Assault x2
An area man faces charges following a domestic disturbance Thursday.
At 4:56 p.m., police responded to an address on Gillard Street in Wallaceburg.
 Through investigation, police learned the man and the woman verbally argued at a home on Wallace Street in Wallaceburg. 
The argument escalated when the man pushed and struck the woman as she was attempting to leave the residence, police say. The woman sustained visible injuries.
A 33-year-old Chatham Township man was located on Wallace Street and arrested. He was charged with two counts of assault and transported to police headquarters.
Theft arrest
A local man faces charges after vehicles were entered at a business on Grand Avenue West in Chatham.
Police got the call shortly before 8 a.m. Thursday.
A man was caught entering vehicles in the back parking lot of a business. The man was detained by staff members and turned over to police upon arrival. 
A 31-year-old Chatham-Kent man was arrested and charged with theft and possession of stolen property. 
Vandalizing vehicles leads to arrest
A Chatham youth faces charges after someone chucked rocks at parked cars in Chatham Thursday morning.
Police learned a youth was observed throwing rocks at vehicles in a parking lot on Victoria Avenue. She was also observed ripping the rear wiper from one vehicle.  
A 17-year-old Chatham youth was charged with two counts of mischief. She was transported to police headquarters and held pending a bail hearing.