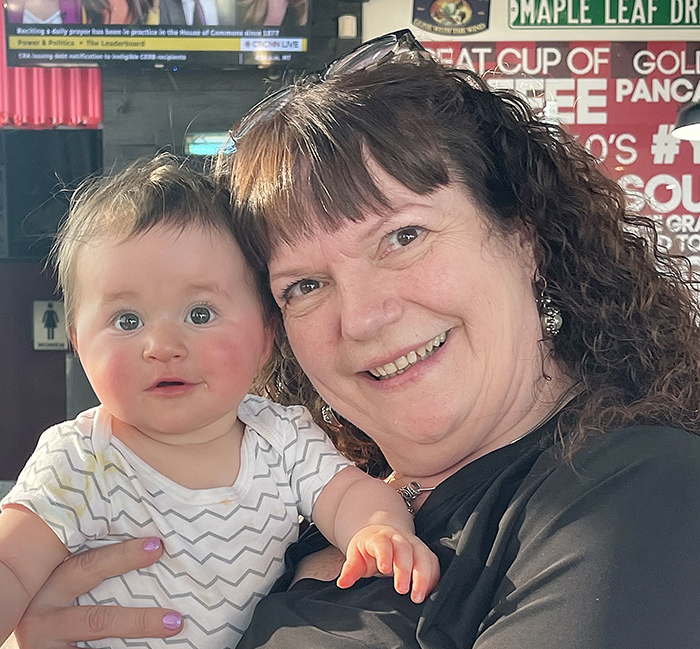 For more than a decade, Linda Lucas has served as executive director of the Active Lifestyle Centre (ALC). That all changes on May 1.
Lucas is stepping down to open a new chapter in her life, and has no regrets about her time with the ALC.
"I just felt that I have committed a decade of my life to community work. I work a lot. I'm going to slow down and concentrate on family," she told The Chatham Voice. "I have grandkids."
Lucas said she loved her time at the ALC and likes what the future should hold for the organization.
"I thoroughly enjoyed my time here. There are hundreds of supportive people, friends and good relationships here," she said. "There has been a supportive board of directors along the way."
She said the pandemic did make it a challenge to keep the ALC open and active.
"Like everything else, the pandemic was very hard on us. But the centre is bouncing back. I feel I'm leaving at a good time," Lucas said.
There are a number of improvements slated for the ALC over the next 24 months, she added, including new handicap supports.
"Those past boards of directors, all their hard work is finally coming to fruition," she said. "Once I got confirmation (on funding), I thought now is a good time (to move on)."
The board is actively seeking Lucas' replacement at this time.
As for what the future holds for her, Lucas merely hinted at where she will be.
"I have always worked in hospitality my whole life. I believe that's where my heart is," she said.
Lucas is proud of a number of accomplishments over the past decade for the ALC. They include an improved working relationship with the municipality, extensive space rental by various service clubs and ethnic groups in the community, the development of seniors fairs, building and parking lot improvements – "all the things the centre needs, we've worked together on really hard."
The pandemic hurt more than the ALC. Seniors centres across the province took a beating.
"Memberships are extremely down. Some have not reopened," Lucas said, and others are struggling to make ends meet.
"I don't think people understand the work that goes into organizations like this. We're basically open from 8 a.m. to 10 p.m. four-five days a week. It truly is great for the community," she said.
Lucas urges the community to support the ALC.
"The programs are starting to come back. We are probably up to 50 programs," she said. "We have paint classes and cooking classes in the evenings as well. There are lots of good things happening, but the centre absolutely needs community support."