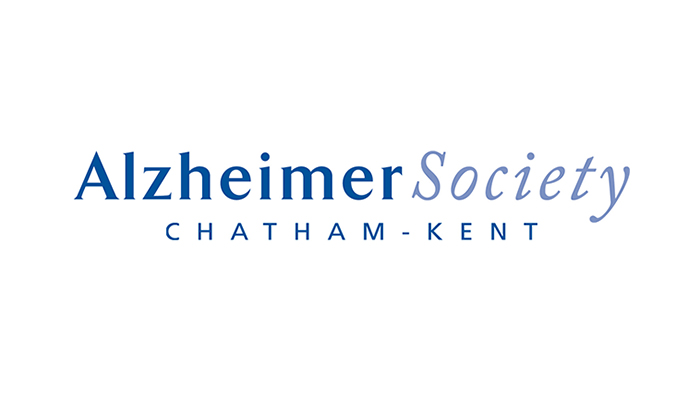 It's time to lace up those running shoes and take part in the IG Wealth Management Walk for Alzheimer's to help achieve this year's $60,000 fundraising goal.
Walk Wednesdays are back in May and Alzheimer Society of Chatham-Kent (ASCK) organizers hope local residents will come together to help those living with dementia by taking part in one of the many activities happening across Chatham-Kent.
Weekly walks are scattered across the municipality. Participants can enjoy evening strolls at various walking trails in Tilbury, Blenheim and Wallaceburg. These weekly walks will culminate in a Grand Finale Walk at Kingston Park in Chatham.
The finale will include mystery prizes, tribute signs, a photo frame and an interactive art piece. The wrap-up will also feature live entertainment, vendors, food games, a photo booth, live painting and more.
The schedule for the weekly walks includes Northside Park Trail in Tilbury may 10, from 5:30-7 p.m.; the Be-Fit Trail in Blenheim on May 17 from 5:30-7 p.m.; Wallaceburg's Crother's Park Trail on May 24 from 5:30-7 p.m with the final event at Kingston Park Trail in Chatham May 27 from 10 a.m. to noon.
Rain dates for the walks will be held the following day at the same times.
The agency is also inviting local business and long-term care and retirement homes to compete in a fundraising challenge. Participants need only register a team for the walk and begin raising funds. The business or home that raises the most funds will win the inaugural Heart & Sole Award.
The annual Dawn Butler Memorial Awards will also be presented to the top individual and team fundraisers.
ASCK is currently seeking pictures of those affected by dementia, past and present for the tribute signs. Anyone wishing to partake in this tribute can email pictures and names to Joel Emery, fund development/administrative coordinator at jemery@alzheimerchathamkent.ca.
To register for the walk access walkforalzheimers.ca.