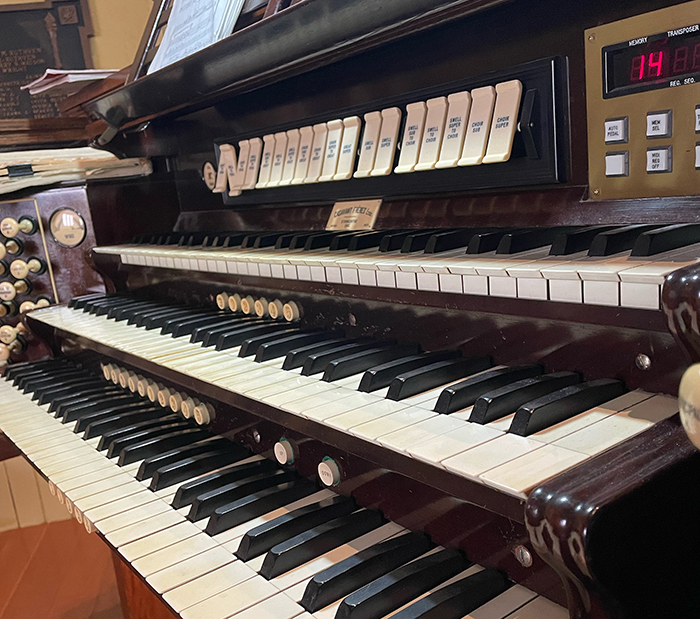 St. Andrew's United Church celebrates the 100th anniversary of its Casavant pipe organ with Organ Week, a week of organ music to educate and entertain.
Installed in 1923, this pipe organ has become an integral part of St. Andrew's story.
It is the fourth to be installed at St. Andrew's in the church's almost 190-year history.
Boasting more than 2,500 pipes, the organ was built by Casavant–Freres in Saint-Hyacinthe, Que. and even includes some original pipes from the 1902 Karn organ.
The weeklong celebration begins with Pedals, Pipes and Pizza for students to learn, play and even build a mini-working organ on April 15 from 10 a.m. to 12:30 p.m.
Organ Explorations on April 16 from 2 p.m. to 3:30 p.m. will provide a similar opportunity for adults.
Throughout the week from April 17 to April 21, from noon to 12:45 p.m., Noontime Organ Recitals will feature local and out-of-town organists. Devon Hansen performs on Monday, a RCCO Organists' Recital takes place on Tuesday, William Lighart performs on Wednesday, Dr. William Carroll on Thursday and Hansen on Friday.
The highlight of the celebration will be the Saturdays at 7 at St. Andrew's Pedals and Pipes concert performed by Dr. Norah Duncan IV, a professor and chair of the Department of Music at Wayne State University and a multi-faceted musician. As an organist, he has performed extensively in the United States and Europe. As a liturgical musician, among many other accomplishments, Duncan was director of music for Pope John Paul II's 1987 historic visit to Detroit.
Everyone in the community is invited to attend these events to join in the celebration. The organ has been a source of inspiration, comfort and joy for generations of people throughout Chatham-Kent and beyond.
Donations will be gratefully accepted at the door with all proceeds going to the ongoing restoration work of the organ. Details for all Organ Week events can be found at www.standrewschatham.org/organ.