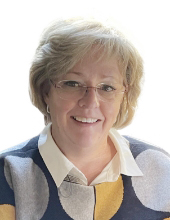 The Chatham-Kent Chamber of Commerce will celebrate some of our community's foremost businesses of the year at the 135th Business Excellence Awards on April 13 at the Everest Convention Centre in Chatham.
Lynn McGeachy-Shultz will be honoured posthumously as the Citizen of the Year.
Other chamber award recipients include AarKel Tool and Die in Wallaceburg for Large Business of the Year, Schinkel's Gourmet Meats in Chatham for Medium Business of the Year, and CK Tubs & Taps in Chatham for Small Business of the Year.
Business Individual of the Year went to Larry Delaey of AarKel Tool and Die, Madison Hetherington of Propel Marketing has been named Young Business Individual of the Year, Denny Vervaet of Red Barn earned Entrepreneur of the Year, and Drew Ferren has been selected as Young Entrepreneur of the Year.
Tickets are available online at www.CHATHAMKENTCHAMBER.CA
New sub shop opens
Firehouse Subs Canada has opened up a location in Chatham.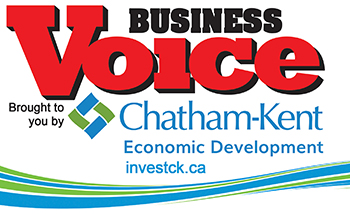 The restaurant is located at 635 Grand Ave. W. and is owned by multi-unit Firehouse Subs franchisee Javed Qadree.
A former Peel Regional police officer, Qadree has opened four Firehouse Subs restaurants — two in Windsor, one in Sarnia and now his newest location in Chatham.
"As a former first responder, my favourite thing about the brand is giving back to the community," said Qadree in a media release. "I always had a desire to one day open my own business, so when I learned about the Firehouse Subs Public Safety Foundation, I was inspired and this attracted me to become a franchisee. I am now able to operate my own business and still continue my passion of giving back to my community."
Qadree is dedicated to sharing the brand's commitment to giving back through Firehouse Subs Public Safety Foundation of Canada, which has granted more than $2.5 million to hometown heroes in Ontario.
Earthquake support continues
Downtown Chatham's T's and Sweats in continuing the drive to help people in Turkey and Syria stricken by a devastating earthquake.
Based on information from the Turkish Consulate, relief efforts are in need of sleeping bags, temporary housing containers, mattresses and portable toilets. At this time, the drive is not accepting used items, so the Downtown Chatham Centre store is accepting cash and cheques so these items can be purchased.
T's and Sweats owners Inder and Jarnail Gahunia have made a sizable donation of clothing and blankets to earthquake victims in collaboration with the Kent Sikh Society and the Chatham-Kent Asian Cultural Association. They are also donating a portion of their sales to help local cancer victims, with special discounts for cancer sufferers.
In a media release, the business said it wants to "pay back" the community for its support.
Anyone wishing to donate to earthquake relief can call 519-352-6767 or visit the store at the DCC.
Postma expands, acquires Arctic
Postma Heating and Cooling recently acquired Arctic Heating and Cooling in Wallaceburg.
The owner of Arctic, Barry Chihrin, is retiring, and wanted to ensure that his clients and employees would be well taken care of.
Postma will be stepping in and providing their new clientele with the level of service Postma is well known for.
The new branch of Postma Heating and Cooling will be at the current Arctic location in Wallaceburg, but Caleb Postma has shared that his company plans to upgrade that space, including larger warehousing facilities, and a new plumbing showroom as well.
In addition, Postma is looking to expand their employee base, and will be actively recruiting new tradesmen and apprentices in the near future.
Starbucks supports CK Victim Services 
Chatham-Kent Victim Services has been awarded $1,350 through the Neighbourhood Grant program from the Starbucks Foundation.
Employees at the Chatham location nominated Victim Services as their local organization of choice to be recognized for the work they do in the community.
CK Victim Services provides immediate emotional support, practical assistance, and community service referrals to those impacted by crime, tragedy, trauma, and disaster in our community.
Kate do Forno, executive director of Victim Services, was caught off guard by the donation.
"We were surprised and thrilled to hear we had been selected," she said in a media release. "The work we do is deeply impactful to our clients. We are grateful and appreciative of the recognition of our local Starbucks. This grant will ensure people have the support they need during their most difficult moments of tragedy."
Each year they serve more than 1,200 clients from across Chatham-Kent. They also offer community education programming on several topics, including, but not limited to, grief and bereavement, trauma-informed care and fraud.
Starbucks' Neighbourhood Grants are investments that help build sustained local impact and inspire increased employee volunteerism with the non-profit organization. Through this unique program, The Starbucks Foundation invites employees to nominate a local organization in their community.
Since 2019, The Starbucks Foundation has received more than 65,000 nominations from Starbucks employees advocating for organizations in their communities, resulting in Neighbourhood Grants totalling more than $10 million to 6,000 organizations across the U.S. and Canada.
The Neighbourhood Grants program is part of The Starbucks Foundation's goal to reach 25,000 local non-profits by 2030, helping to support grassroots, community-led organizations and initiatives that directly serve communities where their employees live and work.
Bargain hunting underway on Park Ave.
A new way of shopping that's increasing in popularity across the country has arrived in Chatham.
A deep discount liquidation bin store, which has everything from electronics to toys to household items, can be found in wooden bins that fill the room at Chatham Kent Liquidation + Bins located at 540 Park Ave E.
A new bargain hunt begins every Saturday when the bins are filled with fresh stock, and each item is priced at $25.
The prices go down each day, with Sunday priced at $10, Monday $5, and Tuesday each item is $1.
The store is closed Wednesday to Friday to receive new stock to start the next hunt on Saturday.
As with other deep discount liquidation stores, all bin item sales are final; there are no exchanges, refunds, or returns. Boxes can't be opened in the bins, however, there will be inspection tables available to open the boxes to verify all items are complete and operational.
If you've shopped at Chatham Kent Liquidation before, you will still be able to find items such as TVs, appliances, fitness equipment and more, however, these items are not part of the bins and are priced individually.
Visit their website, chathamkentliquidation.ca, and follow them on Facebook, for updates, sneak peaks, and promos.
Art contest
The Art and Heirloom Shoppe, a not-for-profit in Chatham, is running a 12×12 contest and showcase.
The theme is Ontario and is on display until April 29.
Winners are: Sherrie Piens, Shelley Webster and Michaela Lucio.
The Art and Heirloom Shoppe is located at 137 (Unit 1) King St. W., Chatham.
Business Voice is a bi-monthly column in The Chatham Voice that highlights some of the achievements made and efforts underway in Chatham-Kent's business community. Send your information to bruce@chathamvoice.com.