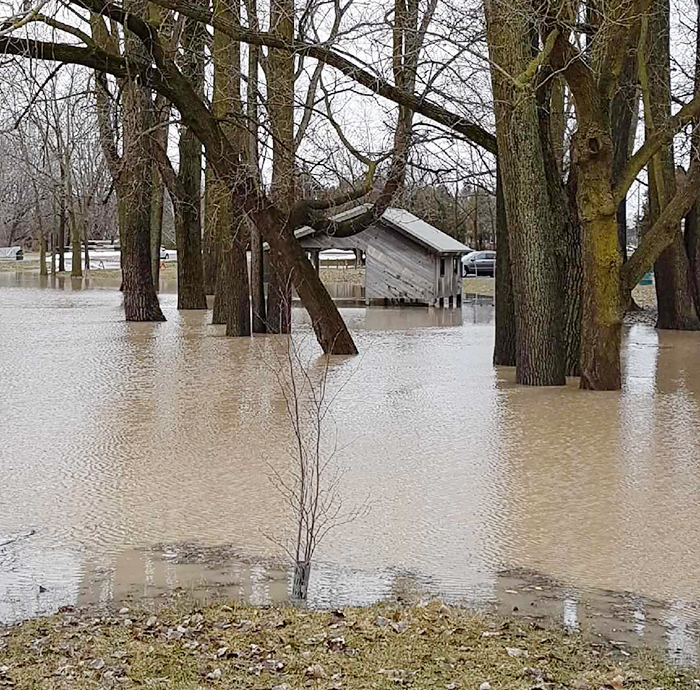 With more rain in the forecast, officials are keeping a close eye on water levels in the Thames River.
River levels were expected to peak around Dutton Monday, in Thamesville Tuesday and on Chatham overnight Tuesday heading into Wednesday.
According to watershed manager Jason Wintermute, it's difficult to be precise with more rain on the way, but basement flooding along King Street in Chatham could happen.
Wintermute said water is currently blocking Simcoe Lane under the Fifth Street Bridge, but hadn't reached the parking lot as of Monday afternoon. The river flats from Delaware down to Chatham will see flooding, he said, but upper tablelands are not expected to be impacted by flooding.
As the peak reaches Chatham, it's possible that the LTVCA will need to operate the 6th Street Backwater Dam and Pumping Station.
The McGregor Creek diversion channel is already in operation.
The forecast is calling for anywhere from 15 to 25 mm of rain falling overnight Monday and on Tuesday, with an additional 10 to 20 mm predicted for Wednesday.
The flood watch is in effect until April 6.
The St. Clair Region Conservation Authority is also keeping a close eye on Sydenham River with special emphasis on Wallaceburg.
The upper reaches of the river near Alvinston have peaked, however water levels in the lower reaches around including Brigden and Wallaceburg continue to slowly rise.
Some rural roads have been closed, as the river spills its banks.
The SCRCA will provide updates as the situation evolves.
Conservation staff continue to warn people to stay away from the fast-moving cold water and to keep children, pets and livestock away from the water.