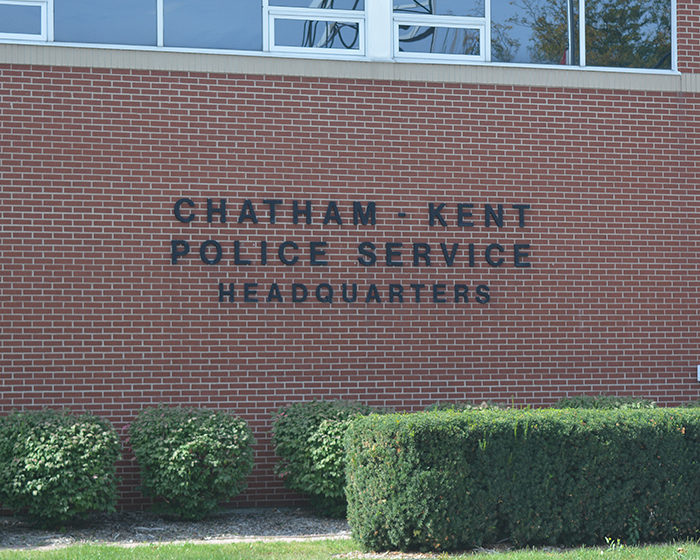 It appears someone had a beef with the Chatham-Kent police, or at least their front door.
Police say on Monday morning, at about 11:20 a.m., someone walked up to police headquarters on Third Street in Chatham and put the boots to the front door, breaking the glass.
The man fled the area only to be found causing a disturbance at his mother's home a short time later, police say. 
A 28-year-old Chatham-Kent man was arrested and charged with mischief.