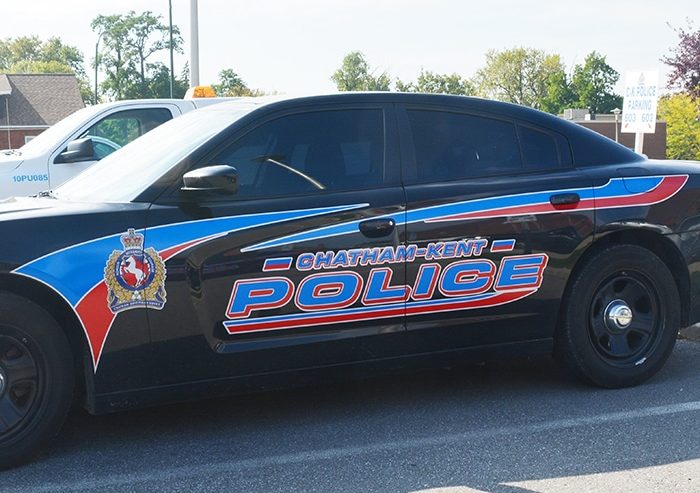 Woman assaulted, man charged
A Tilbury man faces charges following a domestic disturbance Sunday night.
Chatham-Kent police say they attended a Queen Street North resident in Tilbury for a domestic disturbance about 11:30 p.m. March 19.
Through investigation, police learned that the man and the woman verbally argued. Police discovered a physical altercation had occurred, and the man was arrested. 
A 31-year-old Tilbury man was charged with two counts of assault. 
Woman freaks out in variety store 
A Wallaceburg woman has to answer to charges after someone lobbed items at a variety store cashier early this morning.
Chatham-Kent police responded to Circle K on McNaughton Avenue in Wallaceburg for an assault investigation shortly before 2 a.m.
Upon arrival, police located the woman outside the store. Through investigation, police learned the woman entered the store and threw items at the cashier and onto the floor. 
A 30-year-old Wallaceburg woman was arrested and charged with assault with a weapon and mischief. 
Fleeing the scene 
Police responded to a motor vehicle collision on Richmond Street in Chatham about 3:15 this morning, except the driver wasn't there. 
Police received information the vehicle collided with another vehicle, and the driver left the scene on foot. 
Through investigation, police tracked down the driver, and he was arrested. The man sustained minor injuries from the collision and was transported to the hospital for medical attention. 
A 21-year-old Chatham man was charged with failing to remain at the collision scene, having a blood alcohol level exceeding the legal limit and five offences under the Highway Traffic Act.