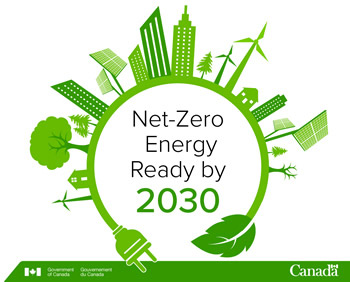 Chatham home achieves Net Zero status
This zero is a trail-breaking hero in Chatham-Kent.
The home at 124 Grassland Grove in southwest Chatham is a zero – a Net Zero Ready home, that is.
Built by MCH Homes, the house is a commitment to combatting climate change.
Robb Nelson, president of MCH, said that's where the future lies, but why wait?
"Look at the building codes for 2030. New homes will need to be Net Zero Ready," he said.
But what does Net Zero mean? Net Zero Ready is a labelling program backed by the Canadian Home Builders Association (CBHA) for homes designed to install a renewable energy system that will offset the home's energy consumption.
"You can take external energy, in our case it would be solar panels, and you put just as much energy back into the grid as you are using," he said. "You are not ultimately using any energy from the grid itself."
The Net Zero Ready designation is a sign that a home is up to 80 per cent more efficient than standard building codes and that it has been inspected by a registered energy advisor recognized by both the CHBA and Natural Resource Canada to ensure it meets the strict requirements for the program.
The home on Grasslands has also received an Energy Star rating. Homes that have been certified with the blue Energy Star symbol are generally more air sealed than a typical new home and this helps to reduce drafts and cold spots. It also helps to reduce dust, pollen, and pests from getting inside.
"We build the tightest homes in southwestern Ontario," Nelson said. "We're going to give you a high-quality home and it's one of the most energy efficient homes you can buy."
A&J Energy Consultants awarded MCH for having the number one detached home in air tightness in Ontario in 2022.
The home on Grassland Grove is the first Net Zero Ready build, but certainly not the last, for MCH Homes.
"We're going to start incorporating them into a lot of our builds," Nelson said. "It's the right thing for the environment."